Report: Cal QB Jared Goff to announce he is headed to NFL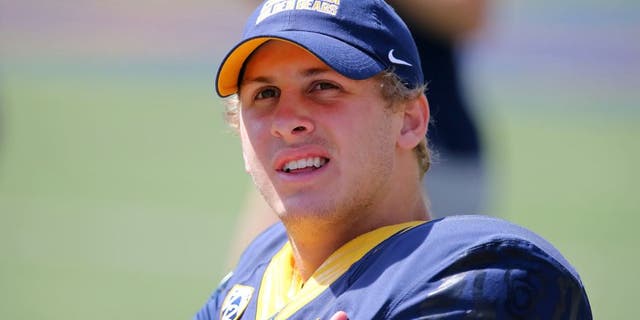 It appears one of the potential crown jewels of the 2016 NFL Draft is about to make it official.
Cal has announced it will hold a news conference at 10 a.m. PT on Thursday, during which time star quarterback Jared Goff will "discuss his future plans."
ESPN, citing an unnamed source, said the junior quarterback will announce he is leaving school for the NFL.
If so, he is entering the draft on quite a high. Already projected by some as the top pick in 2016 before this season even began, the 6-foot-4, 215-pound junior struggled with inconsistency throughout much of the season but ended with 1,009 yards and 11 touchdowns over his last two games, including 467 yards and six TDs in a 55-36 win over Air Force in Tuesday's Armed Forces Bowl. He also ended the season with three straight games without an interception.
Even with those inconsistencies, Goff, a starter since the Bears' season opener as a freshman, finished this season with 4,719 yards, 43 TDs and 13 INTs while hitting on 64.5 percent of his passes.
The last Cal quarterback to go in the first round was Aaron Rodgers in 2005.