Report: Brett Favre's introduction to HOF voters lasts nine seconds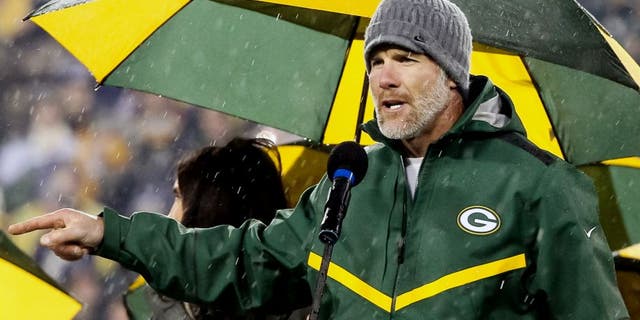 NEWYou can now listen to Fox News articles!
Brett Favre is widely expected to join greatness when he is enshrined into the Hall of Fame.
The former Green Bay Packers quarterback is entering his first year of eligibility and his introduction to Hall of Fame voters lasted only nine seconds, according to an NFL Media report.
It sounds like it's a matter of when and not if Favre will be a first-ballot Hall of Famer.
Favre would become the third Packers quarterack selected to the Hall, joining names like Bart Starr and Arnie Herber.
And nine seconds? That may have been nine seconds too long.