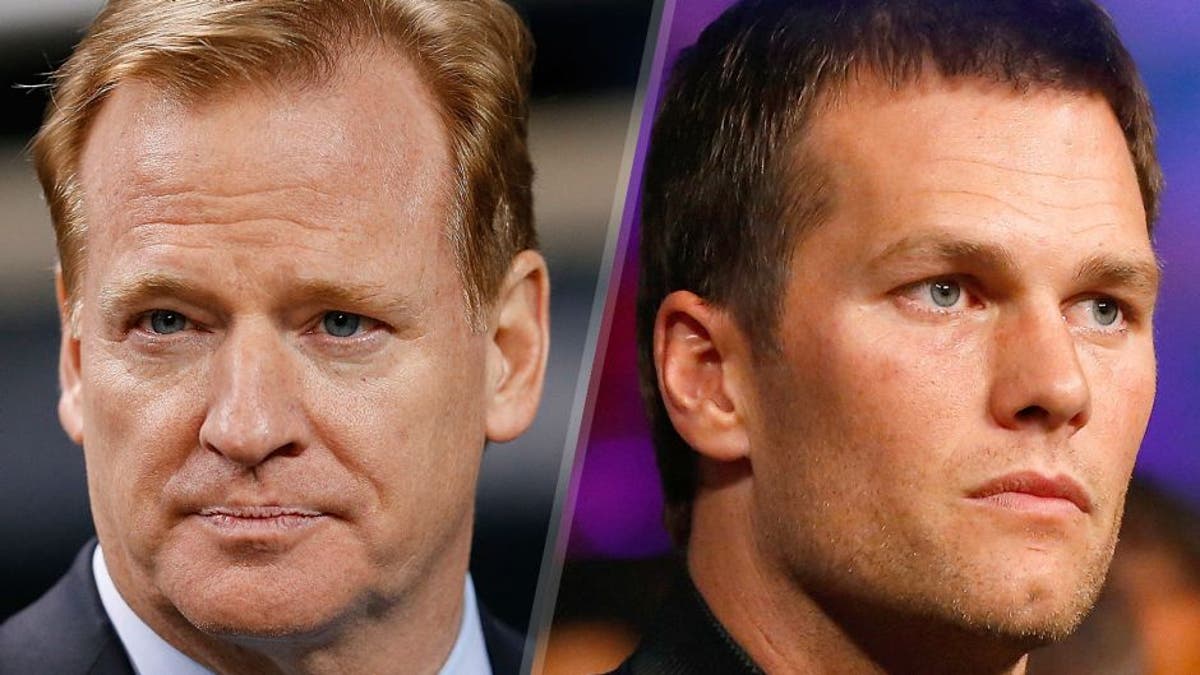 Two people familiar with the "Deflategate" legal case tell The Associated Press that New England Patriots quarterback Tom Brady and NFL Commissioner Roger Goodell participated in unsuccessful settlement talks in New York on Tuesday.
The failure to strike a deal after about four hours of talks means a Wednesday hearing will proceed as scheduled.
The people, who spoke on condition of anonymity Tuesday because they were not authorized to speak publicly about the case, say the talks occurred away from the Manhattan federal court handling the case. The location was not disclosed.
Lawyers are scheduled to argue Wednesday whether it was fair for the NFL to suspend Brady for four games this season after Goodell concluded he conspired to deflate footballs before a playoff game. No ruling from U.S. District Judge Richard Berman is expected.
Brady plans to be at Patriots practice in West Virginia instead, where New England is preparing with New Orleans Saints players for a preseason game Saturday night.