Report: Bills RB Fred Jackson (hamstring) out 'a couple of weeks'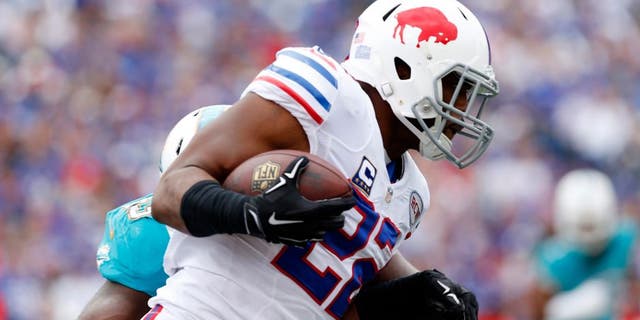 The Buffalo Bills entered training camp with great depth at running back. Behind starter LeSean McCoy, the Bills had Fred Jackson, Anthony Dixon, Bryce Brown, and rookie Karlos Williams on the depth chart.
In the past week, however, it's become more shallow after McCoy. Dixon is expected to miss about a month with a calf injury, and now Jackson will be sidelined for a few weeks after he injured his hamstring in practice on Friday.
Jackson, the veteran of the group, had been taking second-team reps in practice. Even still, Jackson was expected to have to fight his way onto the 53-man roster, given the depth behind him at running back.
This injury could hurt his chances of holding onto a roster spot, although the injury to Dixon may allow him to hold onto it for the time being.
(h/t Twitter)