Report: Bickell undergoes wrist surgery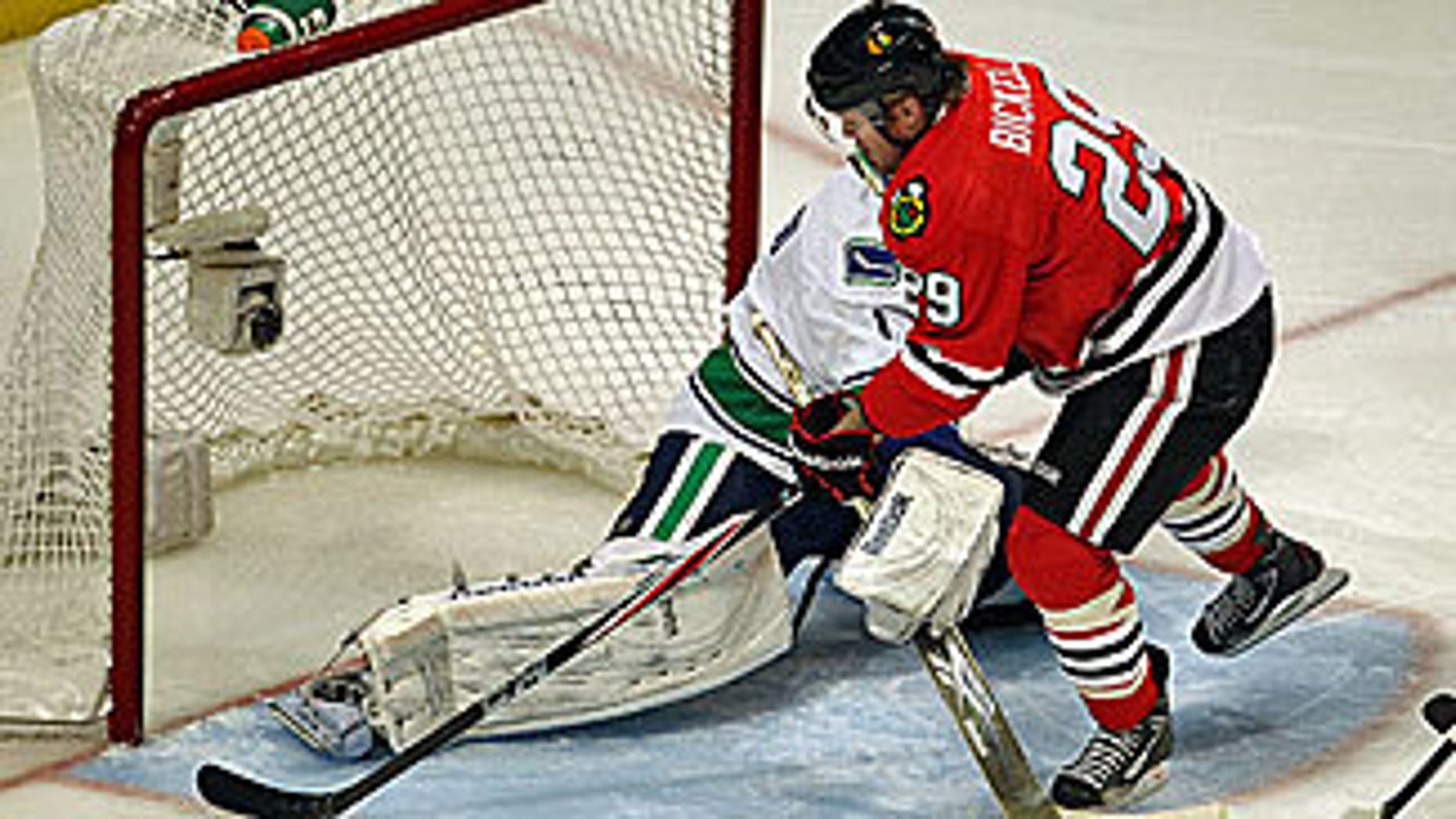 CHICAGO -- Multiple reports say that forward Bryan Bickell underwent wrist surgery to repair tendons in his wrist and will not be available to play in Tuesday night's Game 7 of the Chicago Blackhawks' Western Conference Quarterfinal series against the Vancouver Canucks.
Bickell has 2 goals and 4 points in the series. The news was initially reported by XM Home Ice, with reports confirmed by the Chicago Sun-Times, the Daily Herald and other media outlets.
The injury occurred when Bickell was accidentally cut by a skate blade in Game 2 at Rogers Arena. The amount of time Bickell will miss has yet to be determined, according to a Sun-Times report.
Bickell was playing on a line with center Dave Bolland and forward Michael Frolik. The line was one of the Hawks' most productive in the series at both ends of the ice -- checking Vancouver's Sedin twins on defense and scoring all three regulation goals in Sunday's 4-3 overtime win in Game 6 at the United Center.
Bickell scored Chicago's first goal of the game against Cory Schneider with a wrist shot from the low slot, which knotted the game 1-1 in the first period. He also delivered a big hit against Canucks defenseman Kevin Bieksa that was similar to a hit Raffi Torres put on Hawks defenseman Brent Seabrook in Game 3 -- which knocked Seabrook out of Game 4 and Game 5.
The Blackhawks held a media conference on Monday at O'Hare Airport before leaving for Vancouver, but did not mention Bickell's health status. A Blackhawks media relations official contacted by NHL.com did not confirm or deny the reports about Bickell and said all health updates come from Hawks coach Joel Quenneville.
Quenneville said at the press conference that forward Tomas Kopecky (upper body), who was hurt in Game 1 of the series, is with the team in Vancouver and is "progressing."
Kopecky's availability for Game 7 will be determined on Tuesday, according to Quenneville.