Report: Bengals make tough choice, cut Devon Still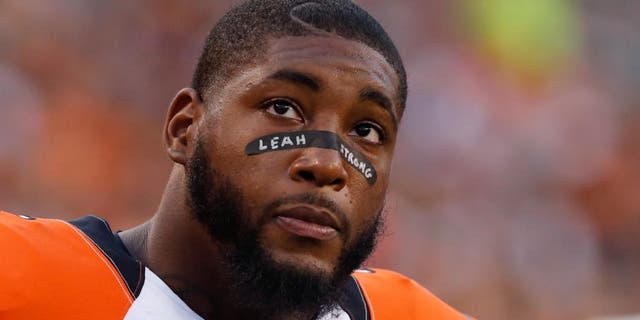 NEWYou can now listen to Fox News articles!
The Cincinnati Bengals decided to release defensive tackle Devon Still on Saturday, NFL Network reports.
Still and his 5-year-old daughter Leah captured the nation's hearts during her ongoing battle with cancer. The Bengals kept Still on the practice squad in 2014 so that he would have the health insurance necessary for Leah's treatments. Her cancer is now in remission.
The Bengals added Still to the active roster last season and because of that, the Cincinnati Enquirer reports that he and his daughter will have NFL health insurance for the next five years.
Still played in 12 games in 2014 and had 19 tackles.