Report: Ben Roethlisberger expected to start against Broncos on Sunday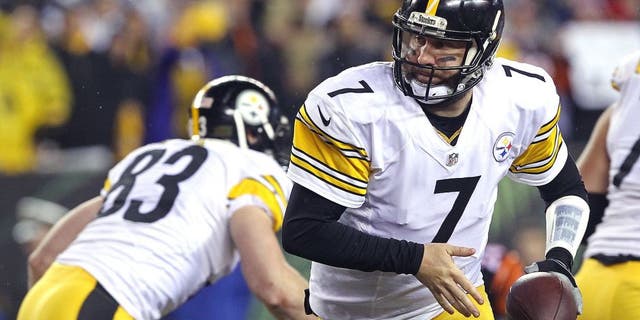 The Pittsburgh Steelers are already without their leading receiver and running back.
Fortunately, quarterback Ben Roethlisberger is expected to start against the Denver Broncos in Sunday's divisonal round game, according to ESPN's Sal Paolantonio.
Roethlisberger, who has been listed as questionable all week, sustained a sprained AC joint in his throwing shoulder in last week's Wild Card game against the Cincinnati Bengals.
The Steelers' longtime quarterback will be evaluated by the team's medical staff on gameday, according to the report.
Steelers head coach Mike Tomlin said that Roethlisberger accomplished everything that he was asked on Friday.
Wide receiver Antonio Brown and running back DeAngelo Williams have been ruled out for this week's game.