Report: Bears work out five wide receivers and a running back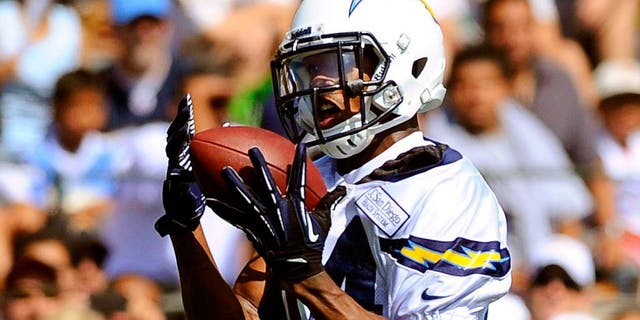 The Chicago Bears might be looking for some help at the offensive skill positions.
The team worked out five different receivers and running back Trey Millard, according to Brad Biggs of the Chicago Tribune.
Danario Alexander is the most experienced receiver of the bunch. He hasn't played since tearing his ACL in 2013, though. Before that, Alexander had 83 catches for 1,395 yards and 10 touchdowns in three seasons with the St. Louis Rams and San Diego Chargers.
Jeremy Kelley has bounced around several cities playing in various leagues since 2010, including a stint with the Bears during training camp this summer. Issac Blakeney, Miles Gooch and J.J. Worton all went undrafted this spring.
Millard was a seventh-round draft pick of the San Francisco 49ers in 2014, but he has never appeared in an NFL game.