Report: Astros sending four young players to Phillies for Giles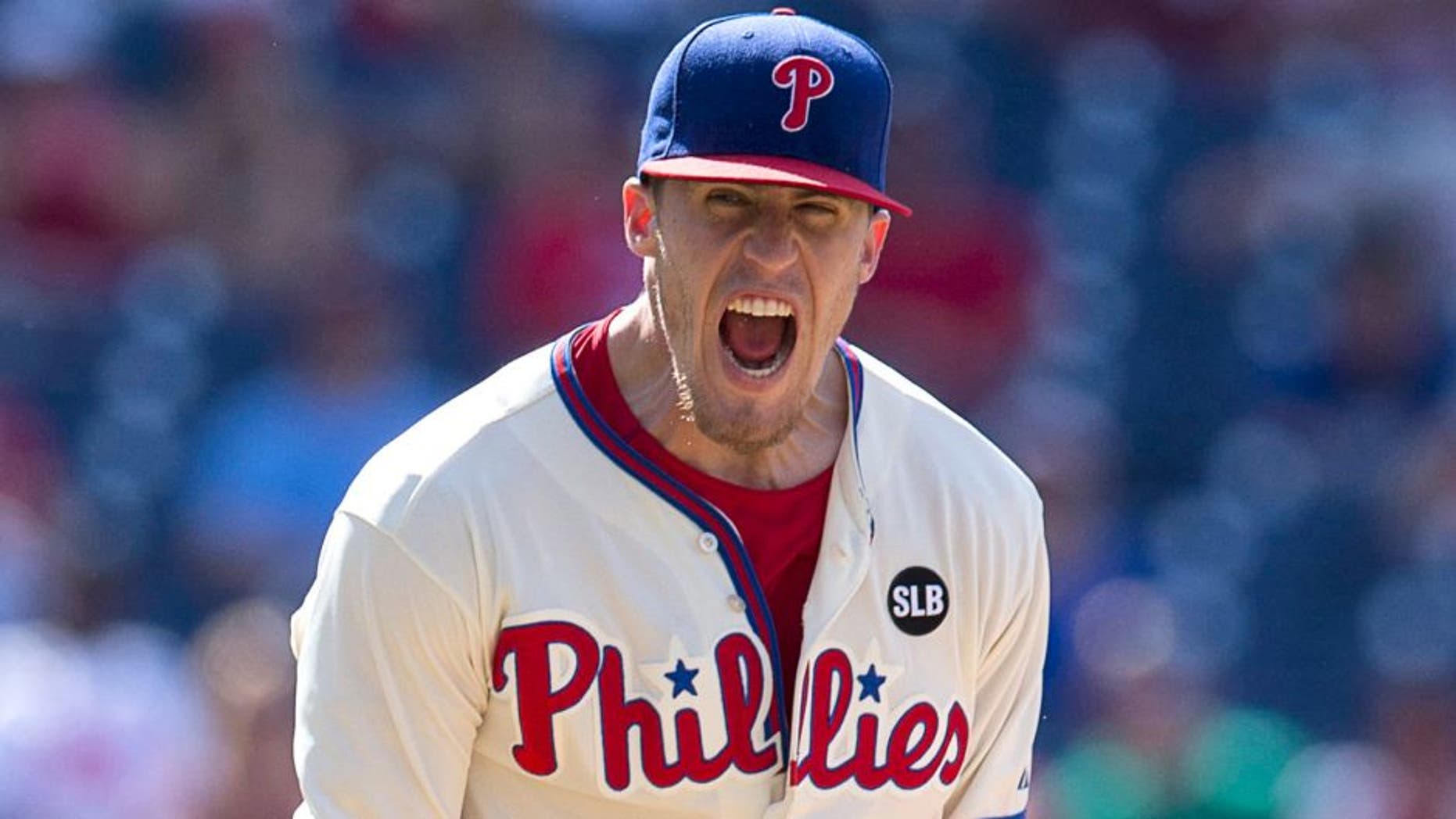 The Houston Astros' quest to build a stronger bullpen for the 2016 season took a big step forward on Wednesday, according to reports.
All day long, rumors swirled regarding the Astros and the Philadelphia Phillies, with reliever Ken Giles caught in the middle. Some collection of Astros' minor-leaguers were said to be going to the Phils in exchange for Giles, with Brett Oberholtzer, Vincent Velasquez and Derek Fisher among the group. Late Wednesday, Evan Drellich of the Houston Chronicle passed along word of what's expected to be the final package of players sent to the Phillies: the aforementioned three and 21-year-old left-hander Thomas Eshelman.
Assuming there are no hiccups with the medical examinations, this is a big complement of players heading to the rebuilding Phillies. Eshelman was a second-round pick by Houston in the 2015 Draft and spent the year at the Rookie and Single-A levels within the organization. Oberholtzer, meanwhile, has appeared in 45 games for the Astros at the big-league level between 2013 and 2015, though injuries have shuttered his productivity as a reliable pitcher. As for Velasquez, he pitched in 19 games for Houston in 2015 and was considered one of their best pitching prospects.
Fisher is one of the most promising of the bunch, considered one of the Astros' best position player prospects after being selected in the first round of the 2015 Draft.
At this point, it's quite obvious that the Astros are going 'all in' for 2016 in order to increase their chances of being even better than they were in 2015. This past season's upstart club, as guided by first-year manager A.J. Hinch, held onto first place for much of the summer months, won the Wild Card Game and pushed the Kansas City Royals to Game 5 of the ALDS.
Picking up a hard-throwing closer such as Giles gives Houston the kind of back-end of the bullpen it didn't have this year, too. The 25-year-old emerged as a frontline reliever for the Phillies this season, picking up 15 saves, posting a 1.80 ERA and striking out 87 batters in exactly 70 innings of work. He became the Phillies' closer after the Jonathan Papelbon trade and throws a fastball with an average velocity of 96.8 mph - a significant increase from the soft-tossing style of Luke Gregerson, the Astros' closer in 2015.
Ken Rosenthal pointed out that even with Giles being added to the bullpen, GM Jeff Luhnow may not be done restructuring his relief corps:
The Astros boast one of the richest minor league systems in the entire game, and they're obviously not afraid to use it in order to (they hope) set themselves up for another contentious division battle in 2016.