Report: Arrest warrant for LeSean McCoy may not be a given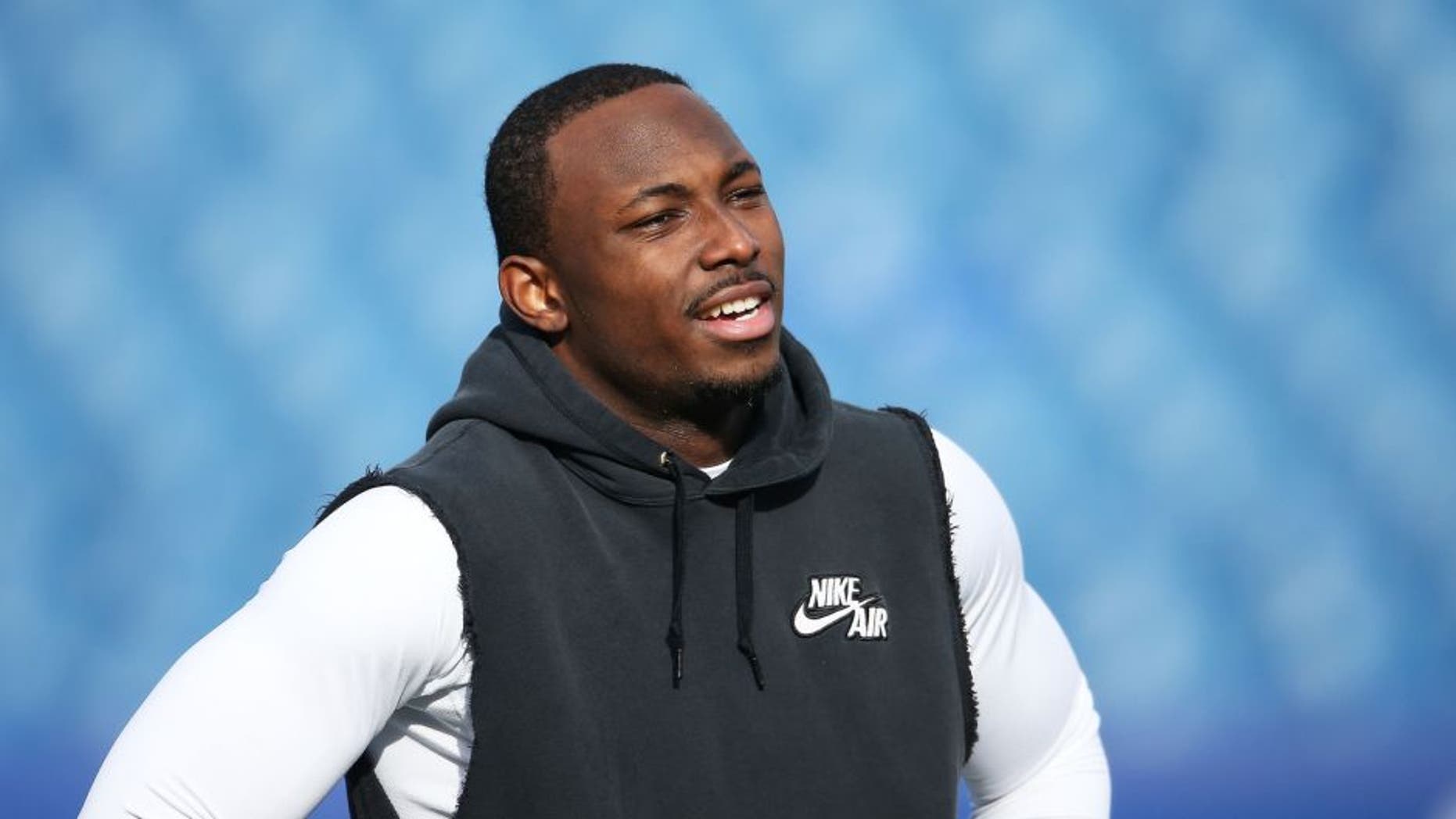 Buffalo Bills LeSean McCoy was allegedly involved in a bar brawl with off-duty police officers in a Philadelphia nightclub on Feb. 7.
But it's been nearly two weeks since the alleged incident and McCoy has yet to be arrested, despite police saying the officers suffered injuries that ranged from lacerations to a possible skull fracture.
Philadelphia District Attorney R. Seth Williams defended its ongoing investigation in a statement issued on Friday: "My only goal is to get it right, not fast. The last thing we need is a rush to judgment."
Though sources have told CSNPhilly.com that the District Attorney's office is "pushing back" against issuing an arrest warrant for the former Philadelphia Eagles star.
Sources told CSNPhilly.com that the D.A.'s office is hesitant to issue warrants because it has questions about the conduct of the officers that evening, including that the officers did not call 9-1-1 during the incident and whether they were drinking to excess.
According to a police report, the alleged Feb. 7 incident started when three off-duty officers bought bottles of champagne at nightclub Recess at 2:45 a.m. Sunday morning. A member of McCoy's party was said to have "tried to pull the bottle" out of one of the officers' hands. An argument broke out, which then turned violent. Two of the officers went to the hospital to have their injuries treated.
An attorney for McCoy maintains his client's innocence.

"I'm here to say and I'm telling you that McCoy did nothing wrong, nothing wrong," Dennis Cogan told the Buffalo News. "And he was sober. The questions will have to be asked about the conditions of other people."
The leader of the Philadelphia police union, however, is running out of patience.
"I've never waited this long, ever, to see somebody arrested," Fraternal Order of Police Lodge 5 president John McNesby told a Philadelphia TV station on Friday. "So, it doesn't pass the smell test. Something's funny going on.
"It was an all-out beat down. It was a sucker punch to the one officer by LeSean McCoy over a bottle of champagne, and it was an all-out beat down."
McNesby also made note of the severity of the injuries suffered by the officers.

"This wasn't just an assault, this was an aggravated assault. So this just wasn't a pushing and shoving match where you're separated and off you go. This was serious."
"I understand that people are interested in the outcome of our investigation, but we're not going to rush because some people are impatient," Philly DA Williams said in his statement. "I'm only going to operate on one timeline: The timeline that ends when all the evidence is collected, has been reviewed and I have made the decision to charge or not charge a case."