Report: Antone Smith suffers hamstring injury in preseason opener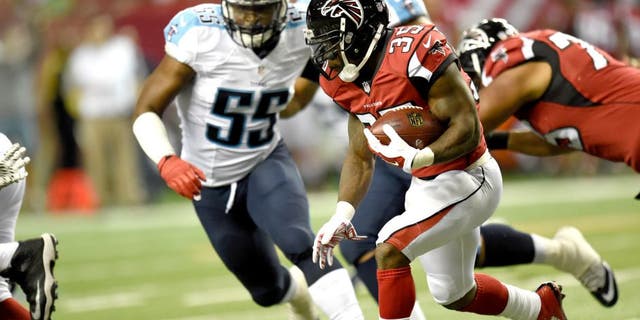 While Antone Smith was the featured man in the Atlanta Falcons run game to start their first preseason game, he unfortunately had to call it a night a bit early. As D. Orlando Ledbetter of AJC.com reports, Smith suffered a hamstring injury.
While Smith hadn't blown fans away with just eight carries for 17 yards, he did score a one-yard touchdown before having to leave in the second quarter.
While Ledbetter explained that Dan Quinn was hoping for a quick return from Smith, he also noted that both Devonta Freeman and Tevin Coleman should be back soon.
"Tone did a terrific job over the last seven days," Falcons coach Dan Quinn told Ledbetter. "Hopefully, that one can come back quicker. We are anticipating seeing Devonta and Tevin getting back into the action. Hopefully, if they can progress through the week, we'll have a better update later. They are working really hard. They are getting close."
(h/t AJC.com)