Report: Andy Reid, John Dorsey will return to Chiefs in 2016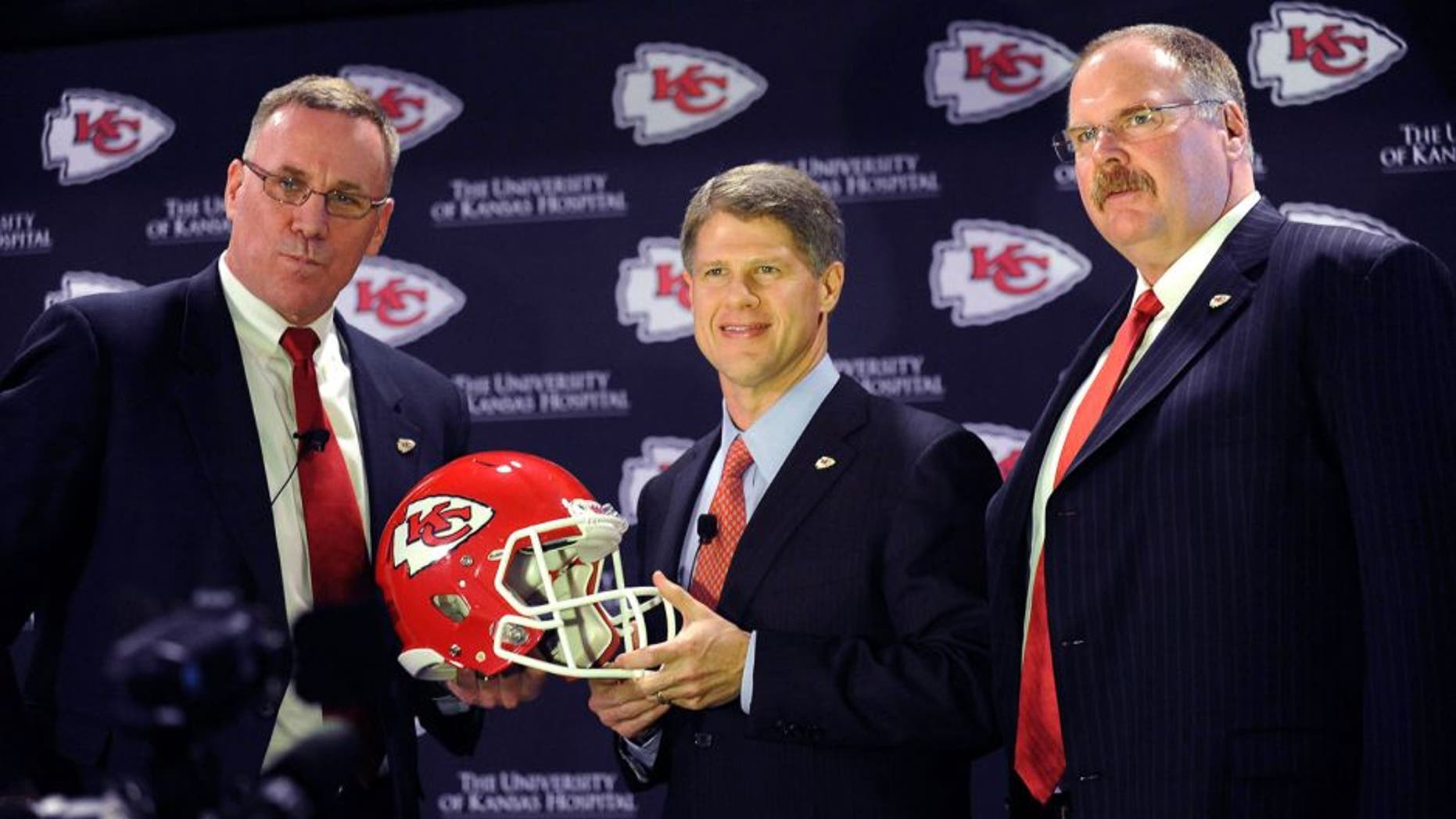 Chiefs chairman Clark Hunt threw his full support behind head coach Andy Reid and general manager John Dorsey. Denny Medley USA TODAY Sports
A down season isn't enough for the Chiefs to consider a major shake-up in 2016.
Team chairman Clark Hunt declared both head coach Andy Reid and general manager John Dorsey safe for next season, according to Terez A. Paylor of the Kansas City Star.
In fact, the current power structure will remain intact even if the team earns a top-five pick in the 2016 NFL Draft:
The decision is relatively unsurprising. Clark Hunt has continued his father's patient outlook when it comes to his team. Moving on from Reid after just three seasons isn't exactly his style.
Said Hunt: "I think they're the right people to lead our football team. They're as disappointed as I am, but I think they're the right guys to lead us, not only this year, but going forward."

Read more here: http://www.kansascity.com/sports/nfl/kansas-city-chiefs/article42127809.html#storylink=cpy