Report: Aaron Hernandez settles civil lawsuit with alleged shooting victim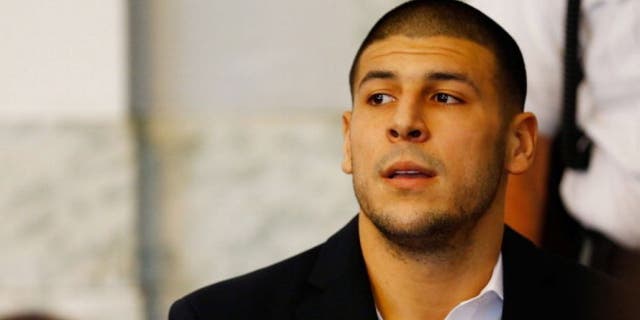 Aaron Hernandez -- already serving a life sentence for his role in a 2013 fatal shooting and facing a trial for two more murders in 2012 -- has settled a civil lawsuit in Florida brought by a former friend who claimed that the ex-New England Patriots tight end shot him in the face, according to the Boston Globe.
The Globe reported Monday that lawyers for Alexander Bradley wrote in a Friday court filing in Miami that "the matter has been settled" and that terms of the settlement have not been disclosed.
Bradley had alleged that Hernandez shot him in the face in 2013 after the two argued at a nightclub, causing Bradley to lose an eye. According to the Globe, he had been granted immunity in Hernandez's upcoming trial for 2012 shooting murders of Daniel de Abreu and Safiro Furtado.

In 2015, Hernandez was convicted of first-degree murder in the 2013 shooting of former semi-pro football player Odin Lloyd.