Renowned jockey dies after falling off horse headfirst during race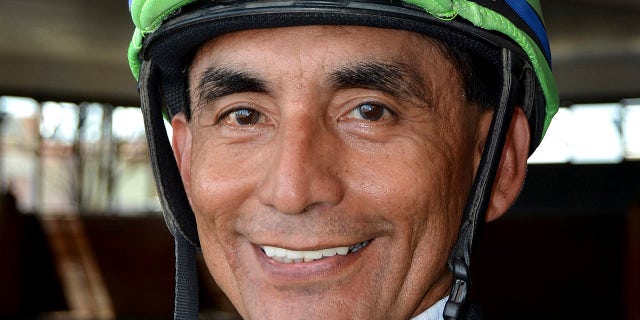 Jose Flores, a renowned jockey who had won more than 4,600 races in a career that spanned over three decades, died Thursday of injuries suffered in a horrifying racing accident.
Flores, 56, was racing Monday at the Parx Racing horse track in Bensalem, Pa. when his horse went down and he went flying, hitting the ground headfirst.
He was taken off life support Thursday.
"It's unbelievable, just sickening," Scott Lake, the top trainer at Parx, who has known Flores since 1991, told The Philadelphia Inquirer. "He was just tremendous, a nice guy, always a professional."
Ned Allard, another trainer, told ABC 6 Action News that he saw Flores go down.
"It's just hard to believe. Most riders that get injured have broken bones, not a death certificate," he said.
Flores won 4,650 races in his career. He was the top career earner at Parx. He earned $64 million in nearly 29,000 career starts, according to the Equibase thoroughbred database.
"It's unbelievable, just sickening."
Flores had won a race by 4 lengths just three weeks prior to his fatal accident, The Inquirer reported.
The Jockeys' Guild said Flores is the 157th jockey to die in a racing accident in unofficial records going back to 1940. The group said that before Flores, it had no record of a jockey ever being killed in an accident at a Pennsylvania track.
The Associated Press contributed to this report.