Remembering when Dale Jr. drove Elvis Presley's 1973 Stutz Blackhawk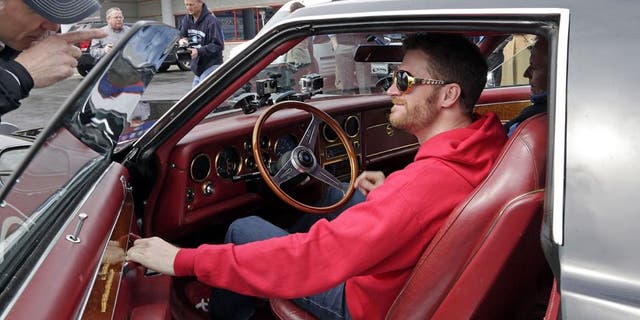 Happy Birthday, Elvis Presley.
To celebrate, let's take a minute to remember a pretty cool moment that happened at Charlotte Motor Speedway in 2014, when Dale Earnhardt Jr. got behind the wheel of 'The Last Ride of the King' - Presley's 1973 Stutz Blackhawk III.
It's the last car 'The King' ever drove through the gates of Graceland and it was a centerpiece display at the CMS Auto Fair.
Here's more on this amazing ride:
Elvis purchased the '73 Blackhawk III on Sept. 6, 1974, through a General Motors lease agreement after putting down a $20,000 deposit. It had Pontiac's 230-horsepower V-8, a red leather interior,and an 18-karat gold trim package.The singer made it known that only he would be driving this one, perhaps a caution he developed after the first '71 was severely damaged in an accident. According to Elvis lore, the King often invited members of his entourage to ride with him in other cars, but in the Blackhawk III he was just as likely to be by himself. Over the next three years, Elvis put 8,450 miles on the '73.