Relocated Rams will be featured on this season of 'Hard Knocks'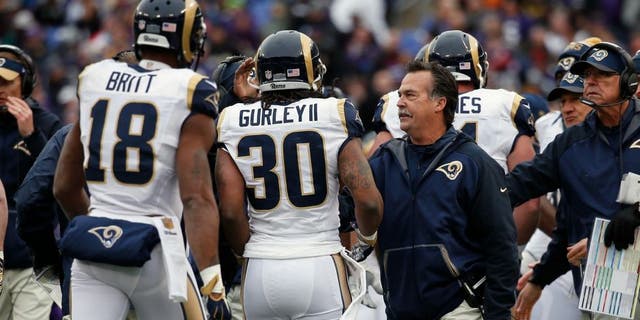 The Los Angeles Rams will be featured on this year's edition of "Hard Knocks," the Los Angeles Times first reported Wednesday.
The Rams, of course, are making the move from St. Louis to Los Angeles for the 2016 season (after making the move from Los Angeles to St. Louis prior to the 1995 season).
And there are plenty of storylines to monitor as HBO goes behind the scenes during training camp. Among them: This could be a make-or-break season for head coach Jeff Fisher, who is 27-36-1 in four seasons with the Rams. In addition, the team is trying to post its first winning record since 2003 and earn its first playoff berth since 2004. There's also the offseason roster turnover, the emerging star running back in Todd Gurley and the confusion at QB. And, of course, the relocation of an entire franchise.
"It's clear both in Southern California and nationwide there's significant interest in the return of the Rams to Los Angeles, and it seemed like a very good year to give people a look at our franchise and our players," Rams COO Kevin Demoff told the Los Angeles Times. "We have one of the youngest teams, a lot of talented players -- back-to-back rookies of the year -- that we want people to start to get exposure to. What better way to do that than 'Hard Knocks'?"
The first episode featuring the Rams will air Aug. 9, with the finale set for Sept. 6