Releasing Aldon Smith opens up opportunity for rookie Eli Harold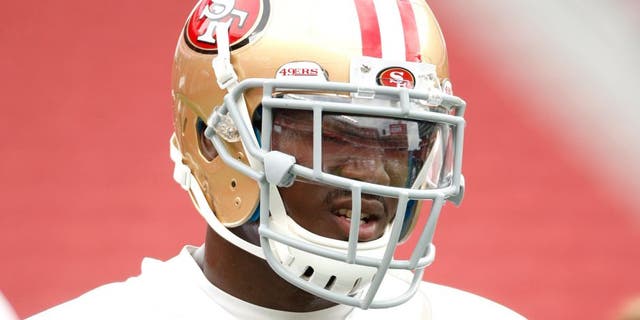 The 49ers' defense was already looking a little thin heading into 2015 after the retirements of Patrick Willis, Chris Borland and Justin Smith, plus the departures of Perrish Cox and Chris Culliver in free agency.
In releasing Aldon Smith, the defense appears to have another hole. But it also presents an opportunity for rookie Eli Harold to step in and start right away.
Harold, who played at Virginia for three seasons, recorded 17.5 sacks and 36.5 tackles for loss during his college career.
Thus far, Harold has been as advertised in training camp. Per 49ers.com, Harold has been "very fast off the line of scrimmage. The rookie's power and pass-rushing motor stand out."
Those reviews should be no surprise as Harold was viewed primarily as a pass rusher coming out of college. It's something the 49ers were sorely missing in 2014 (the team ranked 21st in the league with 21 sacks), in part due to Smith missing nine games.
It's only training camp, but the word on Harold has been nothing but positive.
Whether he will start in 2015 is uncertain, but perhaps he develops into the future lynchpin of the 49ers defense.