Reigning Cy Young winner Kluber returns to take on Royals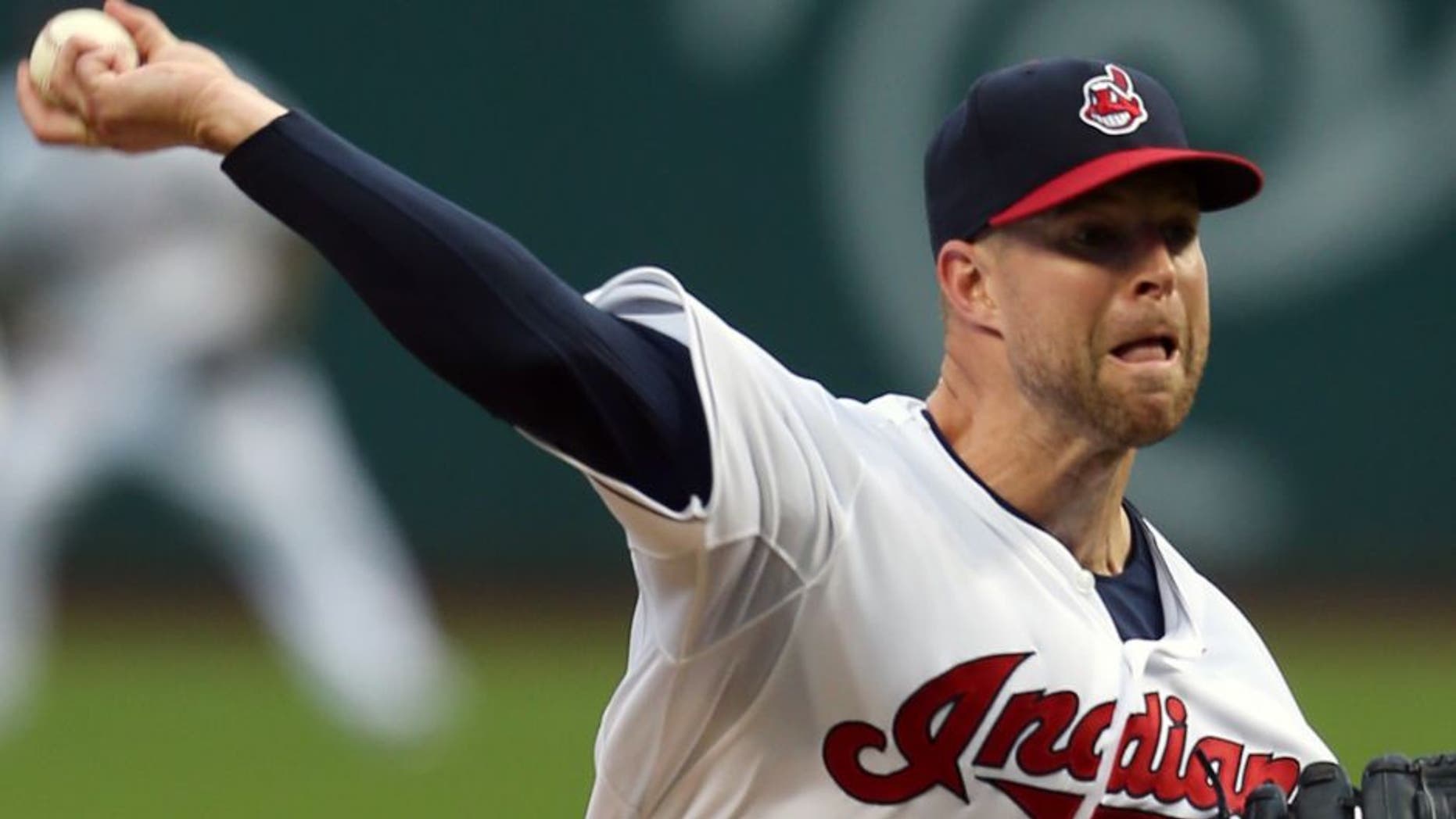 The Cleveland Indians are hoping Corey Kluber can extend their late push in his return, while the Kansas City Royals need Yordano Ventura to find his 2014 playoff form.
As their reigning AL Cy Young Award winner makes his first September start, the host Indians seek their 15th victory in 21 games Thursday night against the reeling Royals.
Kluber (8-13, 3.41 ERA) hasn't been nearly as dominant as last season, when he went 18-9 with a 2.44 ERA. But the ace has a chance to help Cleveland make things interesting in the playoff race.
The Indians (72-72) have turned things around since they were in the basement of the Central on Aug. 24. They moved within four games of a wild-card spot with Wednesday's 5-1 victory and Houston's loss to Texas.
Kluber will try to help Cleveland take three of four from the Royals and move above .500 for the first time since the third game of the season. He had gone 2-1 with a 2.63 ERA over a five-start stretch before getting shut down for 2 1/2 weeks because of a hamstring injury.
Manager Terry Francona said Kluber won't be on a pitch count.
"He's our ace of the staff, he's our leader," right fielder Lonnie Chisenhall told MLB's official website. "We're always in a good position with him up there."
After posting a 5.85 ERA while dropping his first three meetings with the Royals, Kluber threw a five-hitter -- his second straight complete game against them -- in a 12-1 home win July 29.
Mike Moustakas has gone 8 for 14 when facing Kluber this season and Eric Hosmer is 6 for 12 with a homer and three doubles. Moustakas is also batting .457 over 35 lifetime at-bats, though Kendrys Morales (3 for 16) and Ben Zobrist (1 for 11) are among several Royals who have struggled.
Moustakas accounted for the only run with his 19th homer Wednesday, when Kansas City (85-60) scored three or fewer for the seventh time during this 3-9 stretch. The club still owns a big division lead, but Toronto has cut its hold on the AL's top record to two games.
"I know our guys are human, but (slumps) like this generally don't last too long," manager Ned Yost said. "We've got to balance it out here pretty soon."
Ventura (11-8, 4.42) is trying to find his big-game form in time for the postseason. The hard-throwing right-hander went 1-0 with a 2.52 ERA in four starts during last year's playoff run.
Ventura, however, has allowed eight runs and 16 hits over 11 innings in his last two starts. He has particularly struggled on the road this season, posting a 5.15 ERA in 11 outings.
The 24-year-old went 3-0 with a 1.57 mark in his first five career starts against Cleveland before giving up five runs while walking four over 5 1/3 innings in a 7-5 loss at Progressive Field on April 29.
Jason Kipnis homered against Ventura in that contest, but the All-Star second baseman is batting just .179 over his last 28 games. Carlos Santana is 5 for 15 with two home runs lifetime in the matchup.
Defensive wiz Francisco Lindor matched career highs with three hits -- including his ninth home run -- and four RBIs on Wednesday. The rookie is batting .463 with 19 RBIs over his last 18 home games.