Ref trampled by OSU running back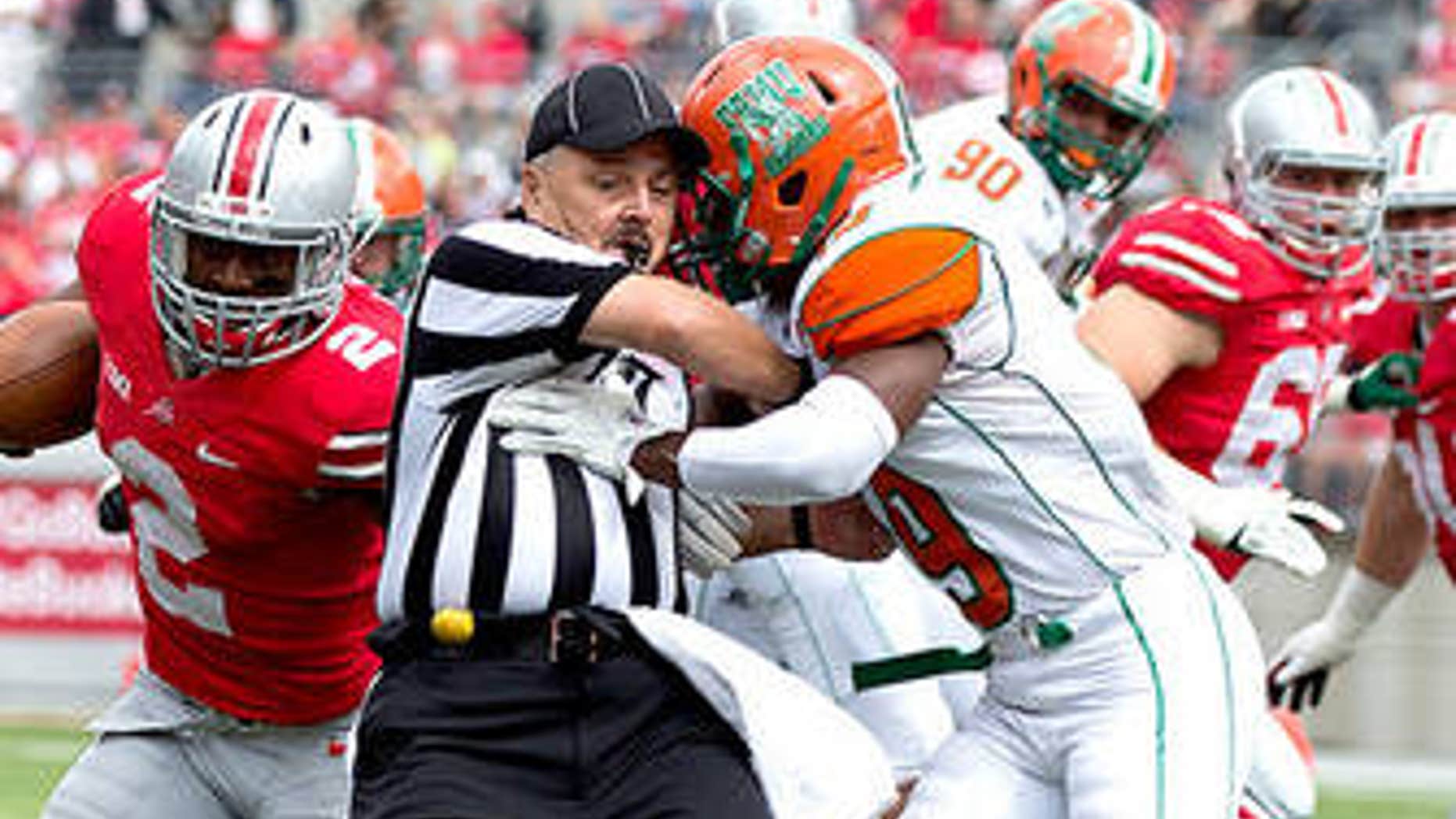 The only person that took a bigger beating than Florida A&M's defenders on Saturday at Ohio Stadium was the game's umpire.
[ VIDEOS: Top 10 biggest hits in college football history ]
As Ohio State running back Jordan Hall scampered through the FAMU defense for a touchdown en route to a 55-0 lead at halftime, he shoved the umpire into a Rattler defender, who then pummeled the official to the ground.
The least Ohio State could do after the umpire cleared Hall's path to the end zone is hand him out a Buckeye sticker after the game.
Most popular on LostLettermen.com : - PHOTOS: College football's hottest cheerleaders gallery - PHOTOS: College football's hottest WAGS of 2013 - GALLERY: Grading college football's new 2013 uniforms - College football's funniest names ever ft. Jim Bob Cooter - PHOTOS: College football Top 20 best helmets - NFL draft's top 50 busts: Where are they now? - College football's Top 20 super fans in America - PHOTOS: College FB Pro Combat helmet concepts go viral - Top 25 college football player names of 2013