Redskins wary of being burned again by Rams punt returner Austin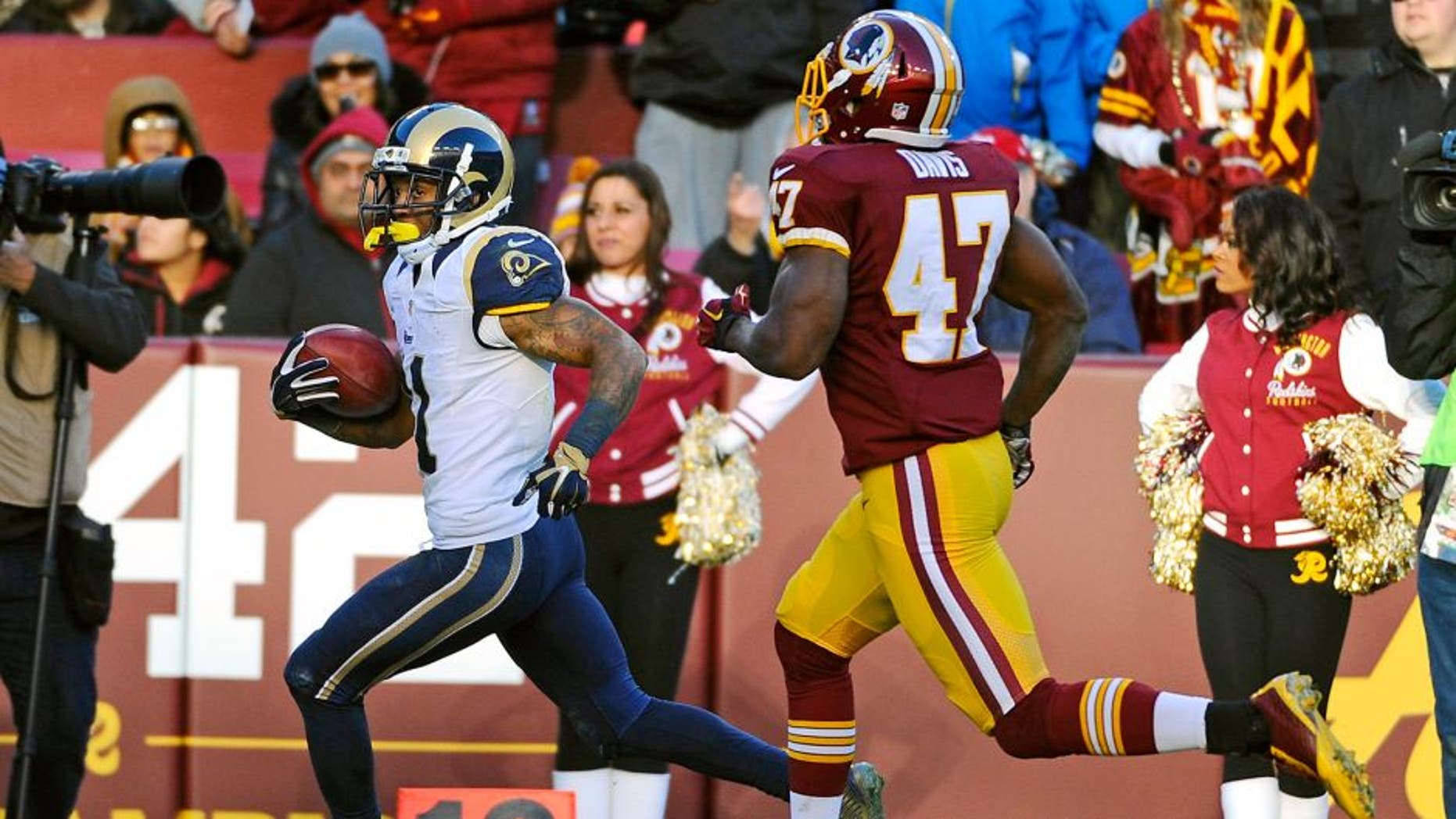 Special teams played a deciding role in the Washington Redskins' season-opening loss to the Miami Dolphins and punter Tress Way is focused on avoiding a repeat this week.
That will hardly be an easy task for Way and the Redskins when they face one of the league's most dangerous punt returners in Tavon Austin of the St. Louis Rams.
Washington was burned last season by Austin, who brought back a punt 78 yards for a touchdown in a 24-0 romp. Austin also scored on a 75-yard punt return last week as the Rams upset the Seattle Seahawks in overtime 34-31.
"He's one of the best, if not the best in the league right now, and so it's going to be a fun match on Sunday," Way said. "I don't know what kind of day we're going to have outside but it's going to make for quite the challenge."
Still fresh in the minds of the Redskins is Jarvis Landry's 69-yard punt return for a TD with just over 10 minute to play that lifted the Dolphins to a 17-10 victory. That breakdown puts an even greater emphasis on trying to contain Austin, who was named the NFC Special Teams Player of the Week.
"He's blessed with a gift of speed, an elite speed that most people don't have," Washington special teams standout Trenton Robinson said of Austin. "He can just run, and he's just quick. Both of those combined, he's an issue. He's a problem. Every time he's on the field, you've got to know where he's at."
(h/t Washington Post)