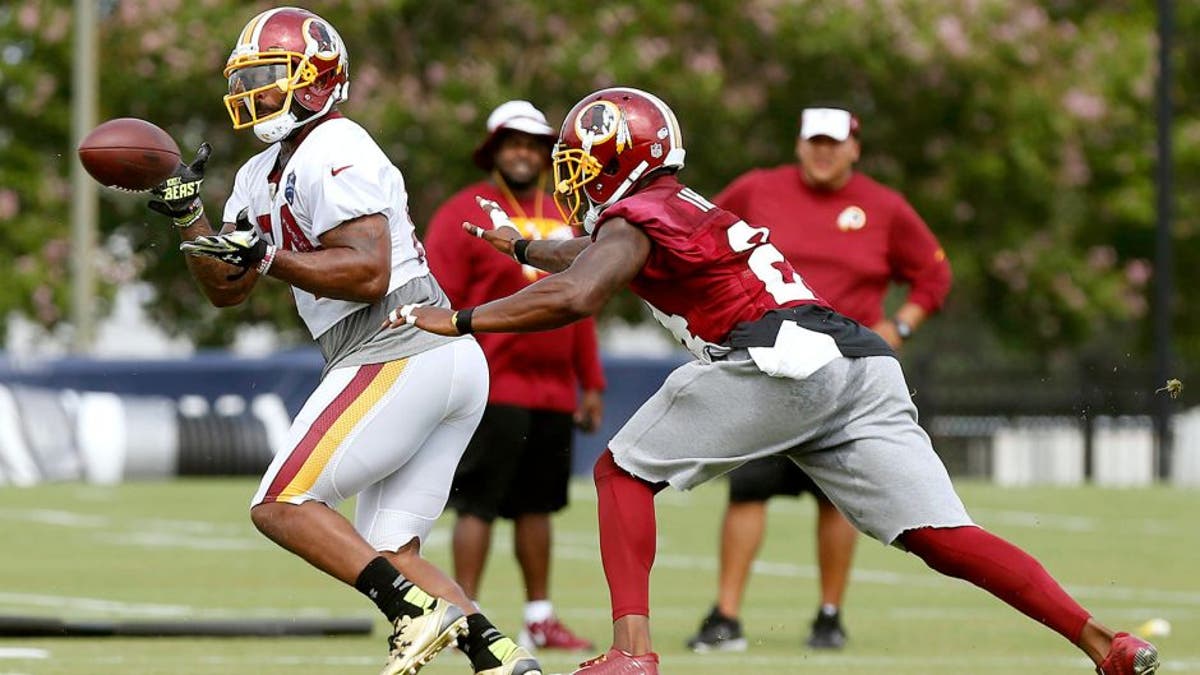 When the Washington Redskins revealed their first depth chart on Monday, some were surprised to see Niles Paul listed ahead of Jordan Reed at tight end. Paul dedicated his offseason to improving his blocking and added nearly 10 more pounds of muscle. This was enough for us to name him our "sleeping giant" in 2015.
Paul entered the NFL at just 224 pounds, having played wide receiver in college, and now he enters the 2015 season as a 251-pound tight end. With the help of the Redskins' team nutritionist, Paul has been able to change his eating habits and add weight that will stick to his frame.
"Usually I don't eat a lot of meals," Paul told Michael Phillips of the Richmond Times-Dispatch. "I barely eat breakfast, and have one other meal. But (team nutritionist Jon Mathieson) has made it a point for me to eat 3-4 times a day."
Paul didn't just simply add weight and muscle, he also used the offseason to focus on his blocking techniques after struggling in this area in 2014. Fellow tight end and teammate Jordan Reed has already noticed the difference in Paul's play.
"The way he's blocking, man, it looks like he's been playing the position for a long time," Reed said, per the Richmond Times-Dispatch. "He takes it real serious."
Paul was arguably the Redskins' best weapon in the passing game in 2014 before a Week 4 concussion sidetracked his season. The former wide receiver ran a 4.46 at his NFL combine, and observers has noticed that he hasn't lost any speed despite adding muscle to his frame. If Paul can hold on to the No. 1 role, and if his blocking carries over to the regular season, a breakout season could be on its way.
(h/t Richmond Times-Dispatch)