Redskins sign Bob Marley's grandson -- a 5-8, 200-pound linebacker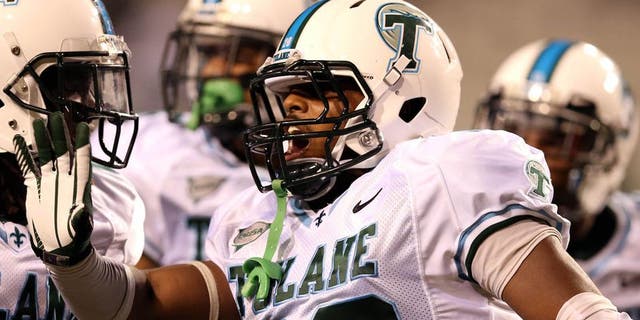 The Washington Redskins are filling out their roster as offseason workouts roll on, and their addition Tuesday was particularly noteworthy. The team announced it has signed Nico Marley, an undrafted rookie linebacker out of Tulane.
You probably recognize the last name because he is indeed related to the late, great Bob Marley. Hes the legend'sgrandson.
The 22-year-old led Tulane with 88 tackles in 2016, earning first-team All-American Conference honors for the second season in a row. He also had three sacks and two forced fumbles while roaming the middle of the defense.
Marley tried out for the Redskins at the teams rookie minicamp over the weekend, earning himself a contract. His position in the NFL should he make it has yet to be determined, though.
At 5-foot-8, 200 pounds, hes far too small to play linebacker like he did in college. Even though he did put up good numbers at Tulane, theres no chance hell hold up against bigger offensive lineman in the NFL.
For comparisons sake, Darren Sproles is 5-foot-6, 190 pounds, so only slightly smaller than Marley. Can you picture Sproles playing linebacker and trying to tackle Derrick Henry? Yeah, me neither.
Thats not to say Marley cant make it in the NFL, but hell need to switch to offense or seriously bulk up and move back to safety.
AP | Copyright The Associated Press. All rights reserved.