Redskins' Robert Griffin III takes part in practice for 1st time since injuring ankle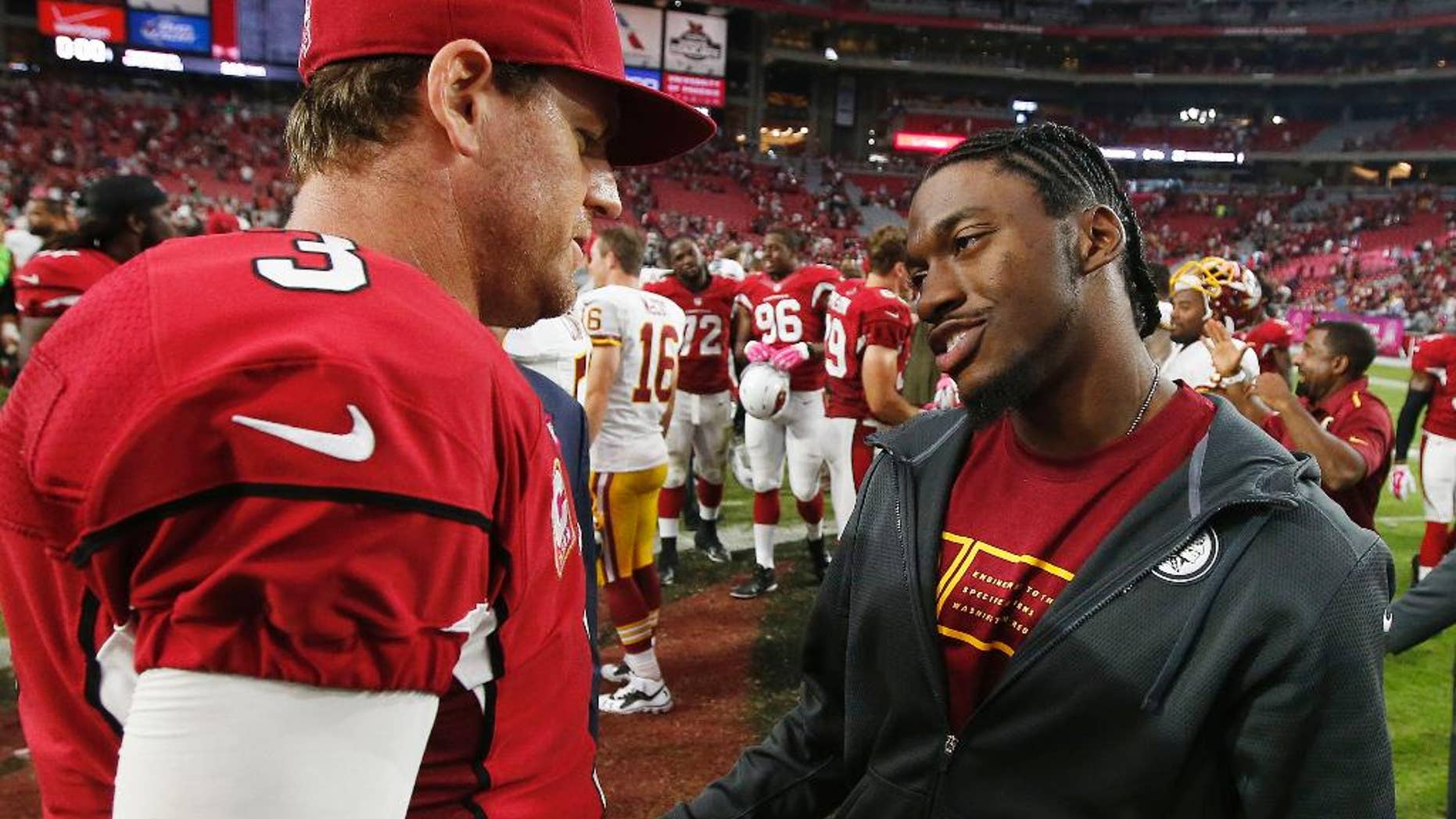 ASHBURN, Va. – Robert Griffin III is practicing again with the Washington Redskins.
Griffin threw passes in individual and one-on-one drills in the early part of practice Wednesday, his first such work since he dislocated his left ankle in Week 2.
Griffin wore cleats with high ankle support and looked a bit rusty. His first pass hit fullback Darrel Young on the back of the shin, but he also had some good throws during the one-on-ones. He took the first snap in each of the early drills, ahead of Kirk Cousins.
Coach Jay Gruden has said Griffin might begin taking full-team snaps next week.
Griffin isn't expected to play until Nov. 2 against Minnesota at the earliest. A more likely scenario has him back Nov. 16 against Tampa Bay following the bye.
___
AP NFL websites: www.pro32.ap.org and www.twitter.com/AP_NFL