Redskins reportedly would take anything to get rid of RG3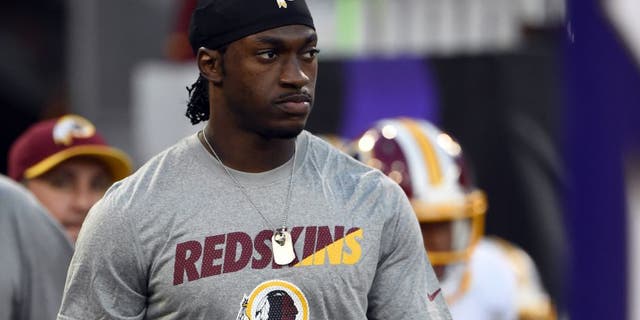 To say Robert Griffin III's stock has dropped would be an understatement. The former No. 2-overall pick has suffered through back-to-back injury-plagued seasons and almost assuredly won't be back with the Redskins in 2016.
Things have gotten so bad for RG3 that the Redskins would take anything they could get for him, a source told Pro Football Talk on Monday. The source said the team would even take a seventh-round pick for the former offensive rookie of the year.
Teams interested in Griffin most likely will just wait for the Redskins to cut him before his current $16 million salary becomes fully guaranteed March 9.
Griffin played in nine games in 2015, throwing for 1,694 yards with four touchdowns and six interceptions. The Redskins are currently trying to retain Kirk Cousins at quarterback either by putting the franchise tag on him or signing him to an extension.