Redskins QB Robert Griffin III can't wait to get started on the field again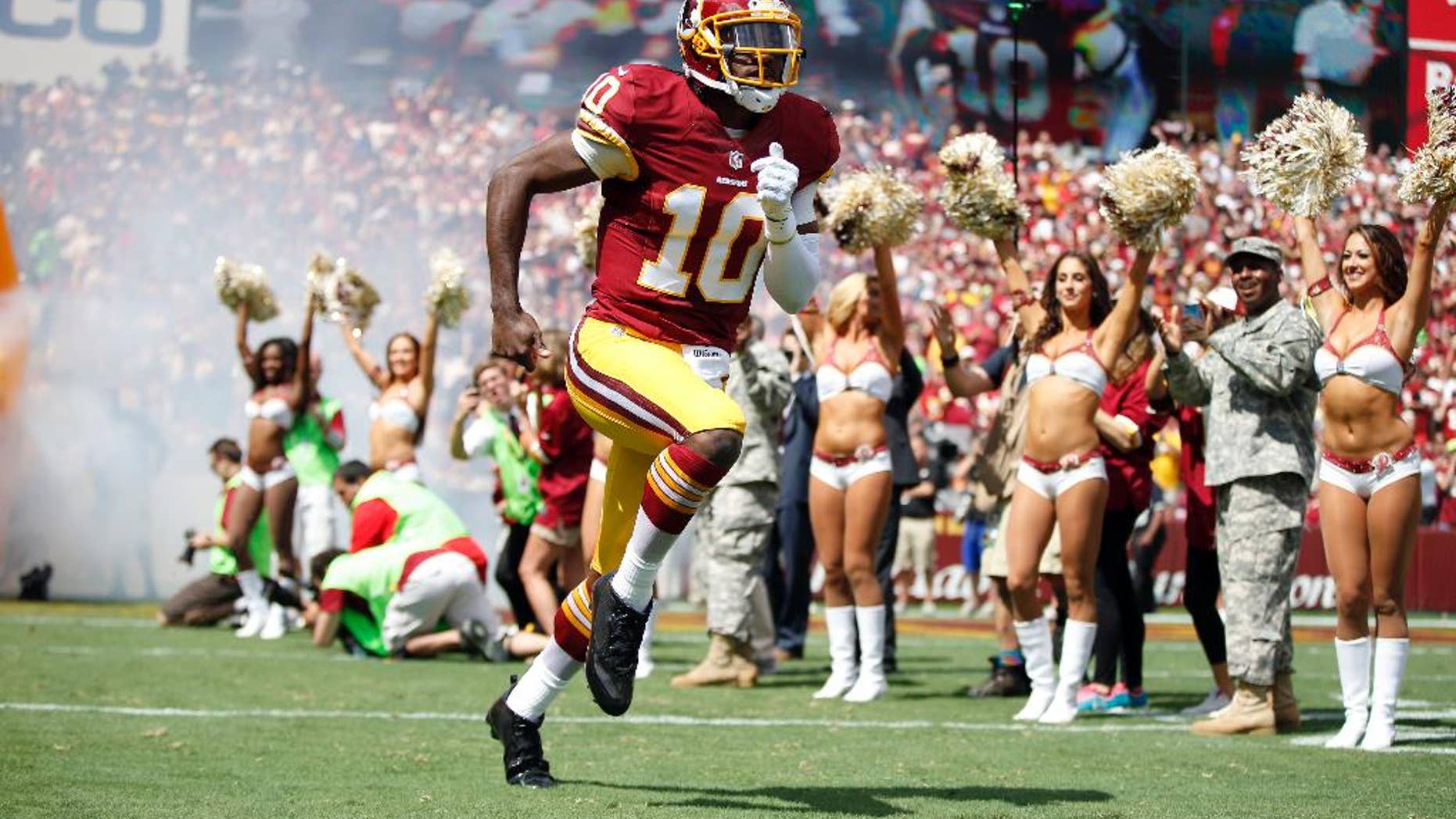 ASHBURN, Va. – After six-plus games on the sideline, Robert Griffin III is back as the quarterback of the Washington Redskins for Sunday's game at Minnesota.
"I'm real excited to get back out there," said Griffin, who dislocated his left ankle in the first quarter of the Week 2 victory over Jacksonville. "I'm going to lean on my guys to help me get through this game. I look forward to being able to dish (the ball) to them and let them do the work. With these guys around me, I don't have to try to do too much. You've got to trust the guys around you. If there comes a time when I have to carry the team I'm willing to do that."
Griffin, who struggled in 2013 after a record-setting Offensive Rookie of the Year season in 2012, was hurt when he planted his left foot on an athletic pass across his body along the Washington sideline on Sept. 14.
___
AP NFL website: www.pro32.ap.org and www.twitter.com/AP_NFL