Redskins HC Gruden: RG3 will play roughly a quarter in first preseason game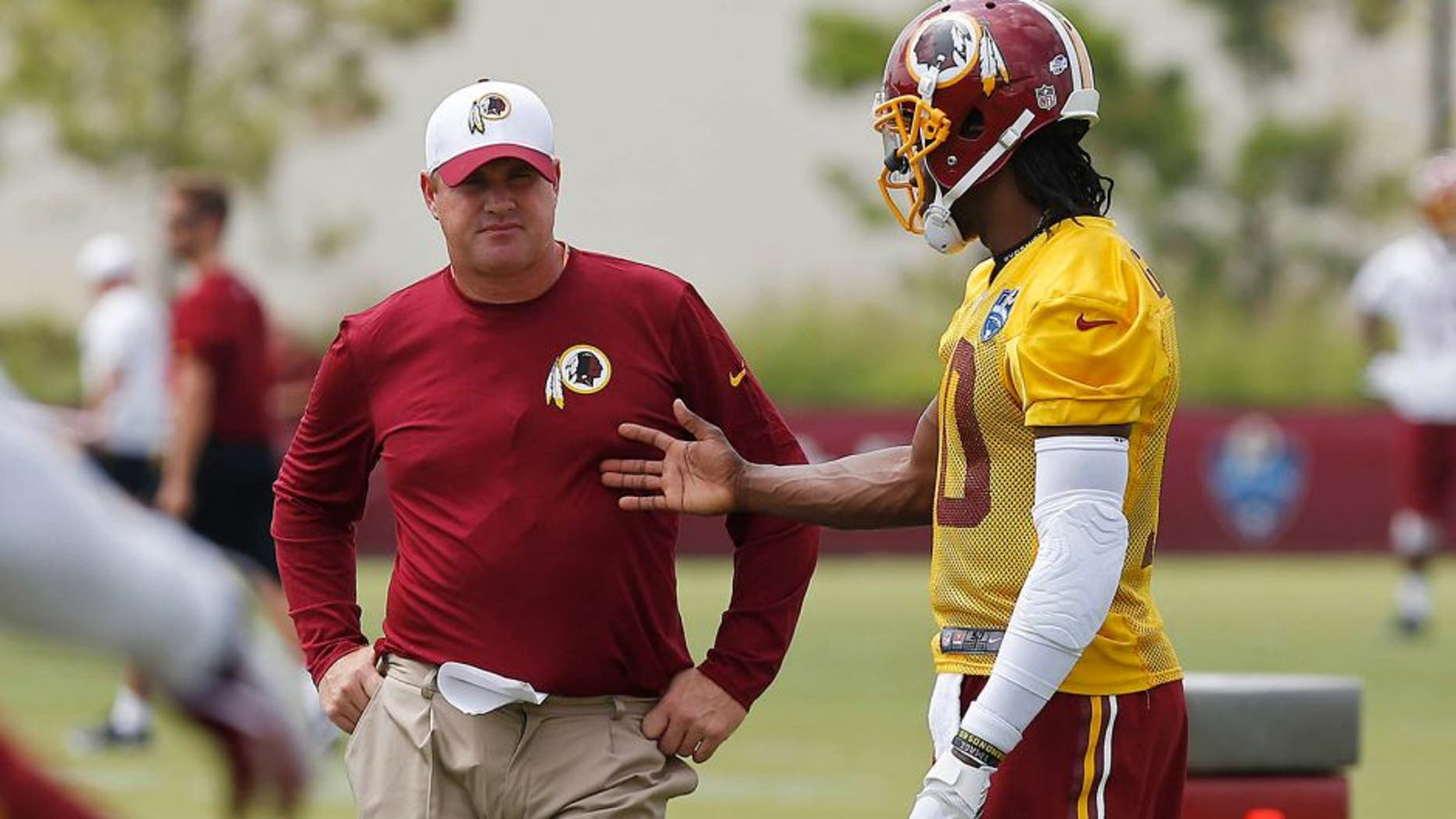 Washington Redskins head coach Jay Gruden has revealed the plan for starting quarterback Robert Griffin III in the team's first preseason game. In an effort to keep him in in the groove and build on his strong offseason, the Redskins will play him for an extended period in the preseason opener.
"I would think at least a quarter right now, just off the top of my head. But we'll see," Gruden said on Monday afternoon to reporters, per the Washington Post. "It could be longer. It just depends on how many plays you get. He could have a pitch count and we'll go from there."
Starting quarterbacks generally play only one series in the first preseason game, but Gruden is bucking the trend to get RG3 some valuable repetitions. Last season, in his first preseason game under Gruden, RG3 only played on the opening drive.
RG3 will be without one of his top weapons--wide receiver DeSean Jackson will most likely miss the game after injuring himself during last week's joint practice with the Texans. This could allow RG3 to utilize his tight ends Niles Paul and Jordan Reed. RG3 will also look to get Pierre Garcon involved early in an effort to help build early momentum for a bounce back season.
(h/t Washington Post)