Redskins coach Jay Gruden would like folks to stop calling him fat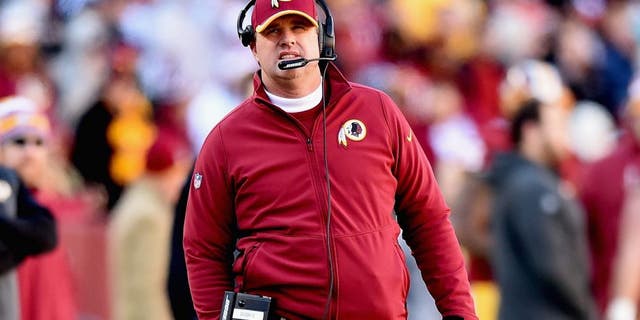 NEWYou can now listen to Fox News articles!
The Redskins are a mess. They've been a mess for a long time.
When it comes to criticizing the head coach, however, Jay Gruden would appreciate it if you kept your insults strictly about football.
At a recent press conference, Washington's head coach was asked about tuning out the noise from the media, and disgruntled fans upset about things like his relationship with quarterback Robert Griffin III.
Here's how he responded:
"I listen to it a little bit, I read some articles. I have to kind of be up to date so when I come up here I'm aware of what's going on, you know. I really dislike the guy who called me a fat ass. That really ticked me off. I don't mind you critiquing my coaching style, but to make fun of my weight, that's unfair. I'm only 225. Jesus."
Gruden went on to explain that taking verbal abuse is a part of the gig for a head coach that he's accepted: "But the 'fat' thing, I don't have to."