Redskins coach Gruden assesses RG3's 'fundamental flaws,' tries to cut out finger-pointing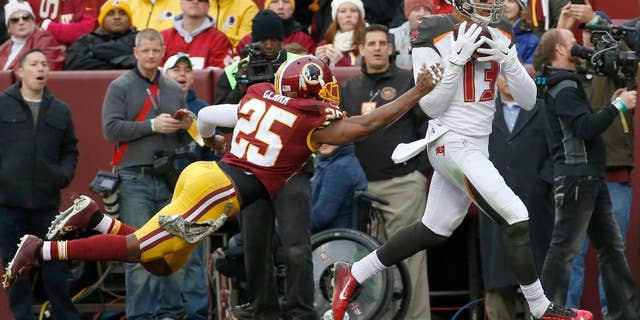 NEWYou can now listen to Fox News articles!
ASHBURN, Va. – Washington Redskins coach Jay Gruden says Robert Griffin III's performance had "fundamental flaws" in a 20-point loss that marked a new low point to the season.
Gruden said on Monday that Griffin's miscues included taking the wrong number of steps when dropping back to pass, reading the wrong side of the field and holding the ball too long to take sacks.
Gruden also took Griffin to task for going too far when assessing blame after Sunday's 27-7 defeat to the Tampa Bay Buccaneers that dropped Washington to 3-7.
Griffin repeatedly said his own performance was lacking, but also said that great quarterbacks "don't play well if their guys don't play well."
Says Gruden: "Robert needs to understand he needs to worry about himself, No. 1, and not everybody else."
___
AP NFL websites: www.pro32.ap.org and www.twitter.com/AP_NFL