Redskins chances of retaining nickname improved by Supreme Court ruling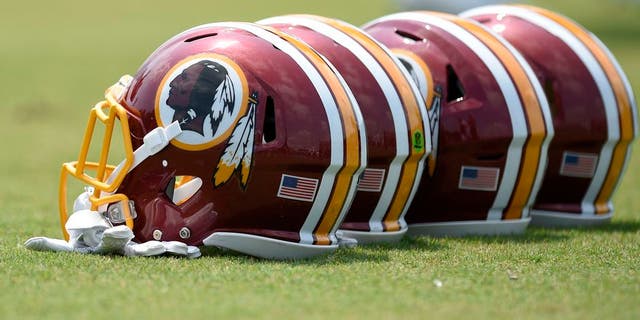 NEWYou can now listen to Fox News articles!
The Washington Redskins hopes of keeping their controversial nickname received a boost Monday, when the Supreme Court struck down part of a law that bans offensive trademarks.
The justices unanimously ruled in favor of an Asian-American rock band called the Slants, arguing that the 71-year-old trademark law barring derogatory terms infringes on free speech.
Redskins owner Daniel Snyder quickly emailed a response to the ruling: I am THRILLED. Hail to the Redskins.
The U.S. Patent and Trademark Office canceled the Redskins trademark in 2014, when the office ruled the name offends Native Americans. The Supreme Courts decision Monday appears to have paved the way for the team to retain its trademark.
"The Supreme Court vindicated the team's position that the First Amendment blocks the government from denying or cancelling a trademark registration based on the government's opinion," Redskins attorney Lisa Blatt said, via the Associated Press.
Snyder has refused to change the teams nickname despite public pressure, saying in the past that the name represents honor, respect and pride for Native Americans.
Ken Blaze-USA TODAY Sports | Ken Blaze