Redden is only Bruins injured defenseman close to returning for playoffs vs Rangers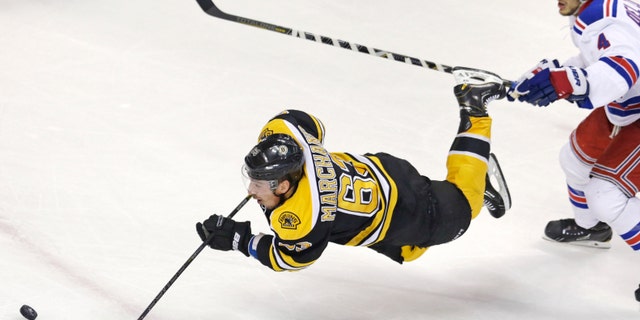 BOSTON – Boston Bruins defenseman Wade Redden has returned to practice but says he isn't quite ready to play after missing Game 1 of the Eastern Conference semifinals against the New York Rangers.
Redden took part in some of the Bruins' activities during their off day Saturday. His injury has not been disclosed. Coach Claude Julien says it will be a game-time decision whether Redden can play.
Game 2 is Sunday afternoon at the TD Garden.
Dennis Seidenberg, who has a knee injury, skated on his own before practice. Julien says he doesn't expect him to be ready to play. Andrew Ference is out with a foot injury.
The Bruins started three rookie defensemen in Game 1 on Thursday night when they beat the Rangers 3-2 in overtime.