Red Wings' Sheahan shatters glass in practice (PHOTO)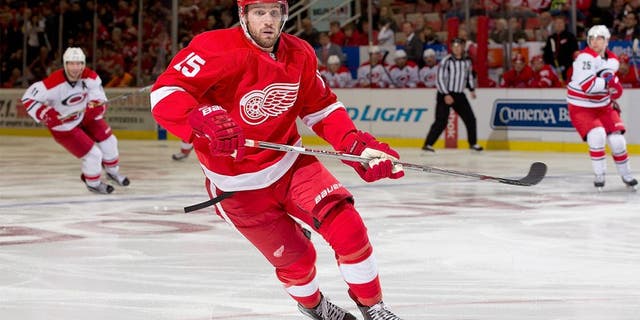 With four goals during their three-game losing skid, the Detroit Red Wings understandably are feeling a bit of pent-up frustration.
Well, forward Riley Sheahan did his best to free himself of some stress on Friday by blasting a shot into the glass at Taylor SportsPlex.
The end result? Well, see for yourself:
Detroit (18-13-7) will look to break the glass on its losing skid when it opens a six-game road trip against the Atlantic Division-rival Buffalo Sabres on Saturday.
The Red Wings' power play needs a jolt as well, going 4-for-27 in the last eight contests.