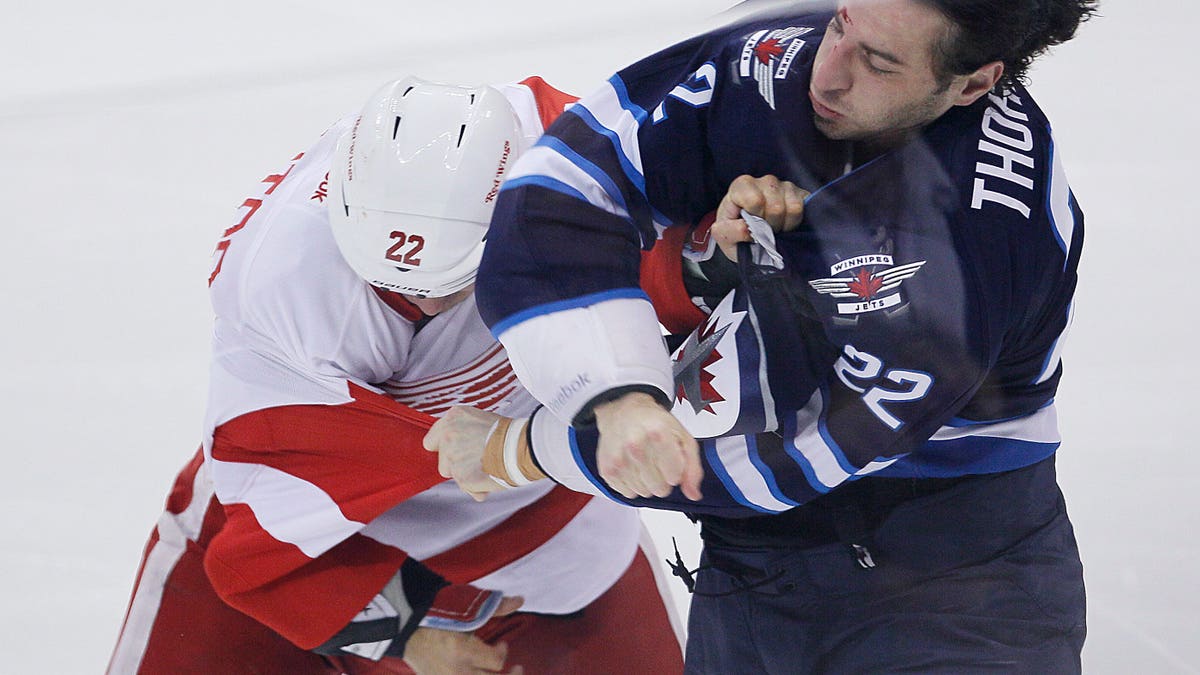 DETROIT – The Detroit Red Wings placed forward Jordin Tootoo on waivers Wednesday.
Red Wings general manager Ken Holland says if Tootoo isn't claimed by Thursday, the team plans to keep him in Detroit.
Tootoo does not have a point in eight games this season in the second year of his $5.7 million, three-year contract. He played in one playoff game last year after an eight-point, lockout-shortened regular season.
The Red Wings signed Tootoo in the summer of 2012, hoping he would give them a physical presence after playing against him many times. Nashville drafted Tootoo in 2001 and he had spent his entire career with the Predators, racking up 725 career penalty minutes and 125 points.
Detroit hosts the Dallas Stars on Thursday.