Red Sox teammates tape rookie pitcher to pole in dugout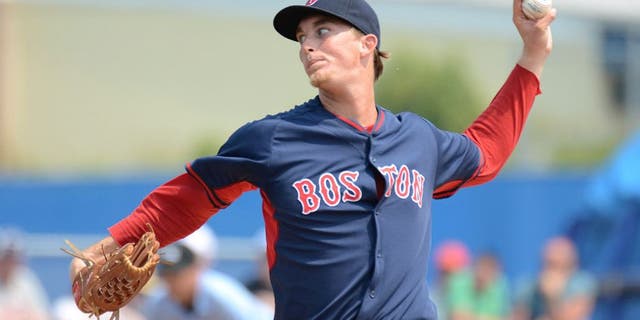 It seems as though the poles in the Boston Red Sox dugout have become a timeout of sorts.
Back in 1999, Pedro Martinez was taped to the pole by teammates because he couldn't sit still.
On Sunday, in 2015, rookie Henry Owens was taped to the same pole, presumably for talking too much:
Luckily for Owens, Pablo Sandoval came and saved the day. Like the announcers said, there's no telling how long he was taped there for. Could have been minutes. Could have been hours. But one thing's for sure; he likely won't repeat whatever he did.