Red Sox star JD Martinez's controversial Hitler and gun Instagram post resurfaces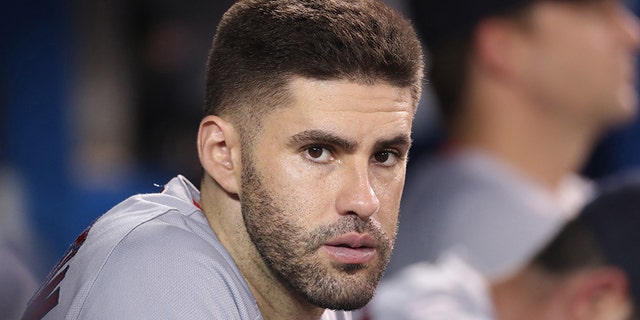 It may not rise to the level of Josh Hader's or Sean Newcomb's uncovered tweets, but J.D. Martinez is finding himself in a social media controversy of his own.
The Red Sox slugger channeled a Boston star of yesterday, Curt Schilling, with a 2013 Instagram in which he used Hitler to illustrate his apparently pro-gun stance.
The post, from when Martinez was 25 and early in his MLB career, is making the rounds and attributes the German dictator as saying, "To conquer a nation, First disarm it's (sic) citizens."
"This is why I always stay strapped! #thetruth," he captioned it.
Martinez, who has not deleted the Instagram and has not commented about it, grew up in Florida, having attended Nova Southeastern University in Fort Lauderdale before getting drafted.
The now-31-year-old has grown into a star, his .337 batting average and 110 RBIs this year best in the league.
This article was first published in the New York Post.