Red Sox OF Mookie Betts to become two-sport star - in bowling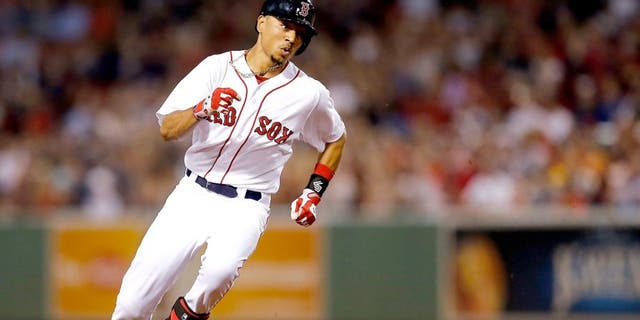 NEWYou can now listen to Fox News articles!
Quick, name something Mookie Betts isn't good at.
If you guessed, bowling, you'd be wrong. Very wrong.
In fact, the Boston Red Sox outfielder will be participating in the Professional Bowlers Association event in December.
Yes, that same Mookie Betts that hit .291 with 19 homers this season and is known for doing things like this:
Your browser does not support iframes.
To be sure, this isn't a marketing or publicity stunt. Betts is a legitimately good bowler. According to NESN, he competed at a high level in high school, despite not practicing because of his time devoted to baseball:
"Betts' family apparently used to bowl all the time -- his mom's side versus his dad's side -- and the John Overton High School graduate excelled at the sport as a result. According to Betts, he finished second in states in high school."
There hasn't been two-sport star in baseball since Drew Henson back in the early 2000's, so it's good to see Betts changing that.
MORE MLB: Want stories delivered to you? Sign up for our MLB newsletters.