Red Sox issue apology to Adam Jones and Orioles after racial incident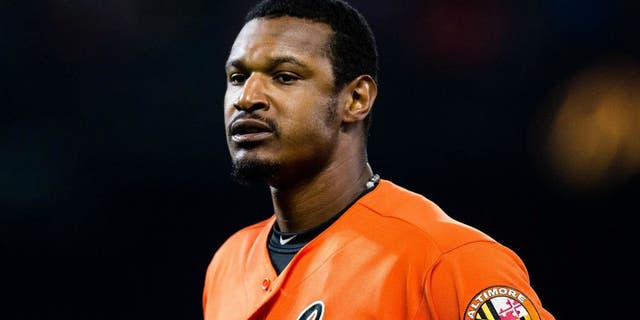 Things got ugly at Fenway Park on Monday night, as Orioles center fielder Adam Jones claims he was the target of racial slurs from Red Sox fans. In addition, a bag of peanuts was tossed in his direction while he was on the field.
On Tuesday morning, the Red Sox issued an apology to Jones and the Orioles, citing zero tolerance for such inexcusable behavior:
"The Red Sox want to publicly apologize to Adam Jones and the entire Orioles organization for what occurred at Fenway Park Monday night. No player should have an object thrown at him on the playing field, nor be subjected to any kind of racism at Fenway Park. The Red Sox have zero tolerance for such inexcusable behavior, and our entire organization and our fans are sickened by the conduct of an ignorant few. Such conduct should be reported immediately to Red Sox security, and any spectator behaving in this manner forfeits his/her right to remain in the ballpark, and may be subject to further action. Our review of last night's events is ongoing."
Tensions have been high between the Orioles and Red Sox because of an incident earlier this season when Baltimore third baseman Manny Machado slid hard into Boston second baseman Dustin Pedroia. That was followed a couple days later by Red Sox reliever Matt Barnes throwing behind Machado and receiving a four-game suspension.
On Monday night, Red Sox right fielder Mookie Betts was hit by a pitch from Orioles starter Dylan Bundy in the sixth inning seemingly reigniting the issues and potentially riling up the fans.
Boston mayor Marty Walsh also spoke out against the alleged actions of the fans:
The teams will meet the next three night at Fenway hopefully with no further ugly incidents.