Red Sox 3B Sandoval tumbles over tarp to make catch in foul territory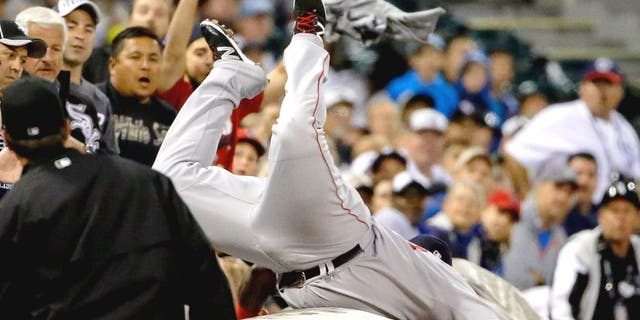 Pablo Sandoval has had a rough first season in Boston, especially defensively.
But on Monday he provided a glimpse of why former Red Sox GM Ben Cherington believed enough in him to award him with a five-year, $95 million contract this past offseason.
Nothing --€" not the tarp, not the wall, not gravity -- was going to stop Sandoval from catching this foul ball on Monday evening.
Turns out that Pandas can fly, or at least tumble.