Red Sox 2B Pedroia returns to DL with another hamstring injury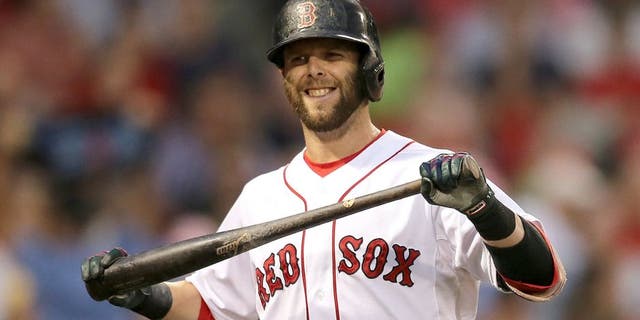 Red Sox second baseman Dustin Pedroia has returned to the 15-day disabled list with a strained right hamstring after the same injury caused him to miss 16 games before the All-Star break.
The team also recalled right-hander Steven Wright before Saturday's game against Detroit.
Pedroia originally hurt himself rounding first base after a go-ahead single against Baltimore on June 24. He was out of the lineup for Friday's 2-1, 11-inning win over the Tigers.
The 2008 AL MVP is 1 for 22 in his past six games.
In 75 games this season, Pedroia is hitting .287 with nine homers and 34 RBI.