Red-hot Hanley now a complete talent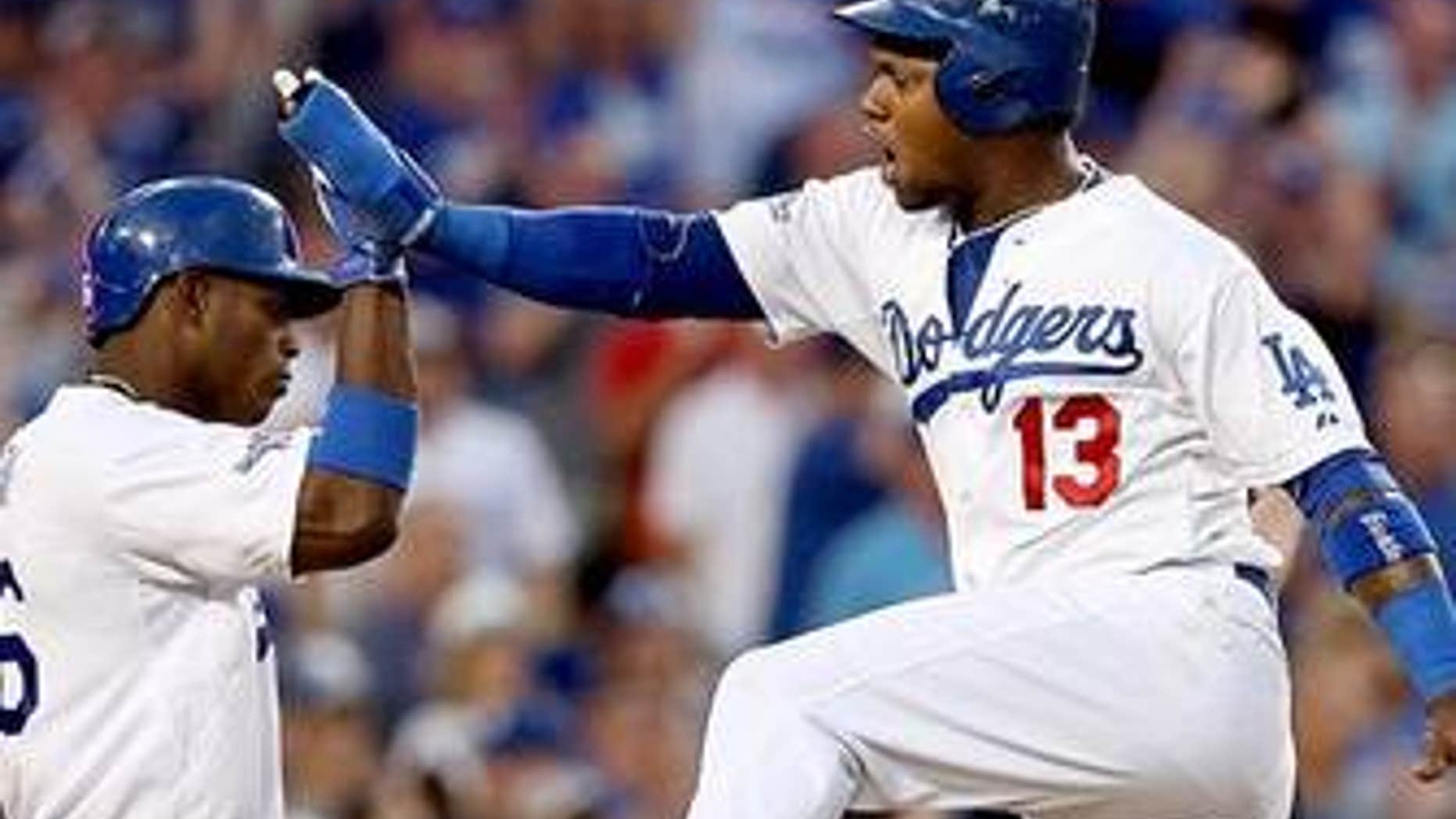 LOS ANGELES – In May 2010, Hanley Ramirez was pulled from a game because he loafed after a ball in the field. He compounded the issue by questioning his manager's authority, saying publicly that the man who benched him never played in the major leagues. The incident was viewed as being emblematic of Ramirez's immaturity as a young star with the then-Florida Marlins.
When Ramirez initially refused to apologize, he was held out of the next day's starting lineup in favor of a journeyman infielder named Brian Barden. In the days that followed, news reports said Ramirez "pouted" and displayed "selfish" behavior. Once Ramirez relented and told his teammates he was sorry, he returned to his customary No. 3 spot in the batting order.
"After this is all said and done," his manager told the Associated Press as the crisis passed, "10-15 years down the road we'll sit down and say: 'What a privilege to get a chance to manage this type of ballplayer.'"
It has taken far less than 10 or 15 years. During the 2013 National League Division Series, the man who spoke those prescient words - Fredi Gonzalez, now manager of the Atlanta Braves - has watched Ramirez batter his team to within one game of winter.
Ramirez finished a home run shy of the cycle as the Los Angeles Dodgers took a 2-1 series lead with Sunday's 13-6 thrashing of Gonzalez and the Braves. He's tied a franchise record with six extra-base hits in a single postseason series - and there's at least one more game to play. He's hitting .538 in these playoffs despite playing with a sciatic nerve condition in his back.
Need we say more?
Well, yes, we probably should. Ramirez turns 30 in December, and it's time to give him credit for the way his professional temperament has caught up with his superstar ability. Not every athlete makes that journey successfully. When it happens, though, it's a sight to behold. The metamorphosis is much easier to recognize when it's evident on the postseason stage. You can ask LeBron James about that.
Ramirez won the NL Rookie of the Year award in 2006 and the NL batting title three seasons later, but he began to decline around the time Gonzalez benched him in 2010. Then the injuries started. He played only 92 games in 2011 and had season-ending left shoulder surgery that September. He endured a frustrating 2012, during which he was dealt from the Marlins to the Dodgers.
"It was tough - it was really tough," Ramirez recalled Sunday night. "I don't want to remember those moments the last two years. It was awful. I think, mentally, it was really tough for me.
"But I've got my family, and I've got my teammates. When I got here, they changed everything around (for) me and in my mind. From the first day, Donnie [manager Don Mattingly], I remember when I walked into his office, he told me, 'Just be you. We've got 24 more guys out there that come here every day and play hard and have fun. I want you to be the same.' Since Day 1, that's what I've been trying to do every day."
Even though Ramirez played in only 86 games this season - because of surgery on his left thumb and a left hamstring strain - he was arguably the Dodgers' most impactful position player (Yasiel Puig included). Ramirez developed a new ambition for leadership and team success, in part because of his experience with the title-winning Dominican team at the World Baseball Classic. Now he's thriving in his first trip to the postseason while staying true to his fun-loving self, joking with teammates when he's not busy receiving treatment in the trainer's room.
The Braves don't have an answer for what Ramirez is doing at the plate, with Atlanta outfielder Justin Upton saying, "He's in one of those zones," and catcher Brian McCann admiring, "When he's hot, he's as good as it gets." Teammate Adrian Gonzalez put it in bold yet accurate terms: "He's one of the best hitters in the game right now." But when I asked Ramirez on Sunday night if he views this postseason as a chance to prove he's still one of the game's elite players, he answered by praising the team's medical staff for keeping him on the field.
"I think I wouldn't be where I am right now without them," he said.
For years, those who watched Ramirez knew he was capable of this. His former manager was among them. And now that Ramirez could be one or two more gappers from ending the Braves' season, Fredi Gonzalez probably wishes Ramirez would have waited a little longer to become, as he once described it, this type of ballplayer .