Red-hot Giovani dos Santos is making his case to crack Mexico's Copa America squad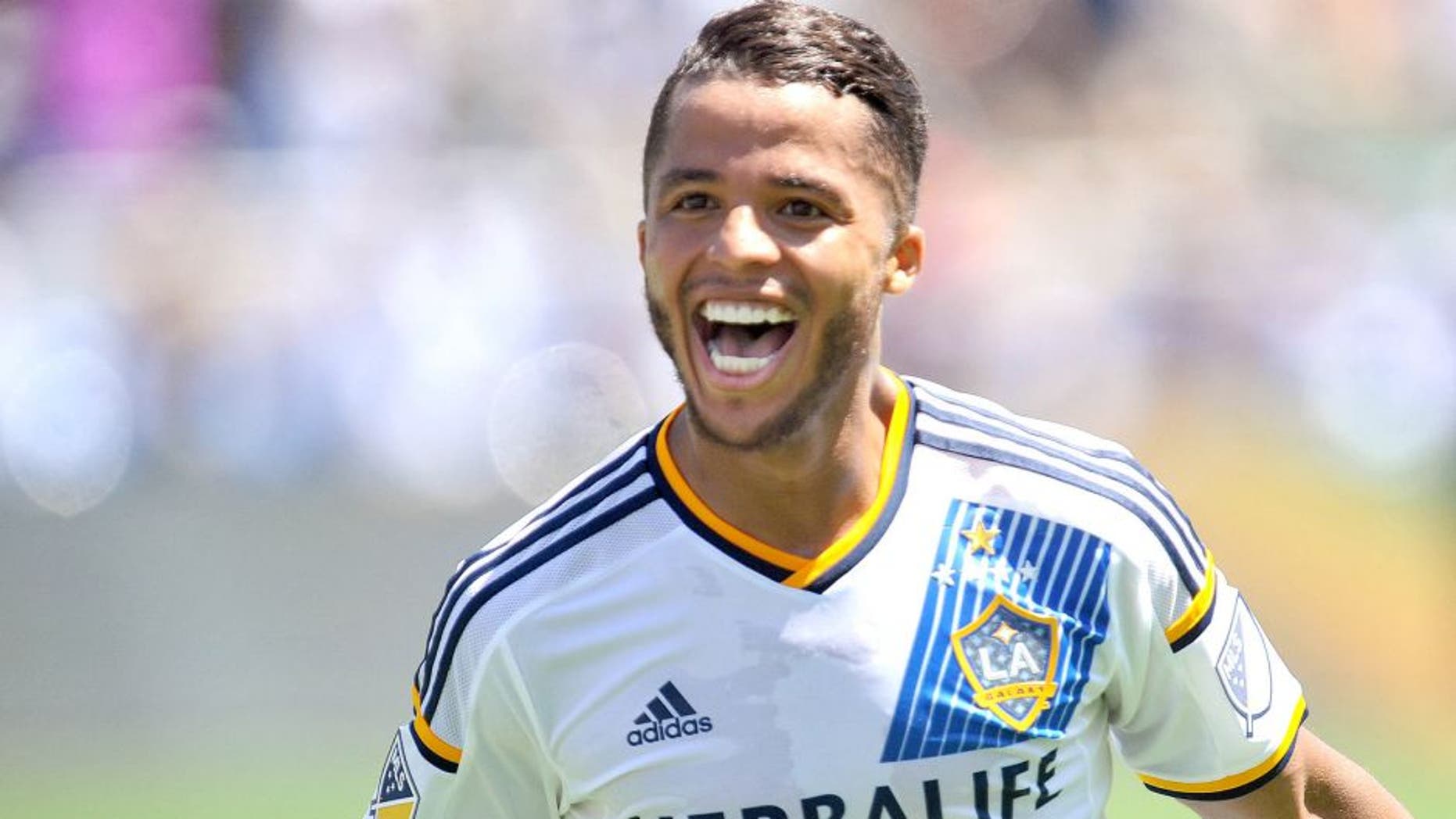 Remember the old Giovani dos Santos? The scintillating playmaker that was good for at least an assist, if not a goal, nearly every game? The Mexican full of creativity and skill, annointed a star for club and country?
He's back. Kind of.
Dos Santos is definitely at least on his way to back, having rediscovered his form for the LA Galaxy. He has three goals in his last three matches and if dos Santos can keep it up, he may find himself on Mexico's Copa America Centenario roster after all.
Juan Carlos Osorio put dos Santos on El Tri's 40-man preliminary roster for the tournament, which was hardly a given. Dos Santos hasn't played for Mexico since Osorio took over as the national team manager in October and it looked like he may have been exiled. But here he is, back in contention.
"Giovani is on the 40-man [roster]," Osorio told Univision. "We were looking for two, three players in each position, and the main argument is that we see Giovani playing as a playmaker behind the No. 9 or as one of the interior mids if we play with three midfielders."
Figuring out dos Santos' best position has always been a problem. He's bounced from forward, to withdrawn playmaker and even spent time on the wing. But he's naturally a central attacking player and he's found success there for the Galaxy of late.
While LA are technically using dos Santos as a forward, he's given the freedom to drop deep and be a playmaker. Sometimes he pops up in the midfield and is the Galaxy's creative hub and sometimes he's running in over the top. Nobody, probably even his Galaxy teammates, know where he'll be. But as long as he keeps finding the ball and the ball keeps finding the goal, nobody will complain.
Injuries have played a part in dos Santos' long absence from the national team, but his inconsistent form has been an even bigger factor. He's had good stretches since joining the Galaxy last summer, but never even strung together consecutive good performances for his club since Osorio took the Mexico job.
That's no longer the case. And dos Santos doesn't have to worry about an anti-MLS bias. Osorio has managed in MLS before and made a point of pointing out the challenges dos Santos faces in the league.
"The good thing about Giovani is that he plays in a competitive league, that athletically they're going to push him to the maximum," Osorio said. "That is going to give him all the chances to get back to his level because it's a demanding league, very athletic, and at a good level.
"We believe there are real options for Giovani, aside from his technical ability, he has experience. He's been important for the Mexican national team in important tournaments, and so we believe that with his experience and his ability, he has all the chances to be on the final roster."
That experience could be dos Santos' biggest asset. Osorio named Carlos Pena, Marco Fabian and Oberlin Pineda as dos Santos' competition for a spot on the Copa America roster, but the trio have 45 caps combined, half of dos Santos' 90.
So what does dos Santos have to do to make it to Copa America Centenario? Play well.
It's really that simple for dos Santos now. There's nobody who will question his skill or even versatility. He has the experience too. Now it's just about that consistency.
There are three weeks until Osorio has to turn in his Copa America Centenario roster and the Galaxy have three matches before then. That's what separates dos Santos from his Mexico return and a chance in the spotlight. Osorio is watching. Now it's up to dos Santos to keep shining.
MORE FROM FOX SOCCER