Record-holder for earned red cards sent off in coaching debut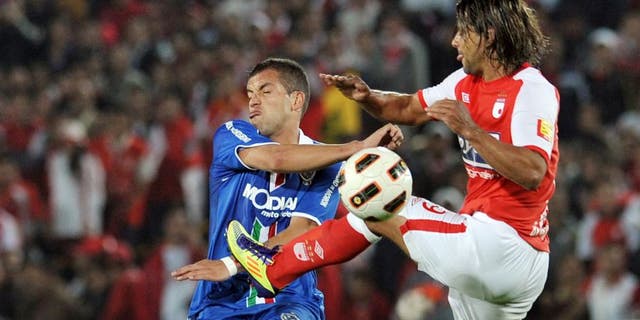 Colombia's Gerardo Bedoya seems bound and determined to maintain his reputation as the world's dirtiest footballer.
Fresh into his retirement from playing and now on the coaching circuit, Bedoya -- who collected a record 46 red cards over his 17-year career --€" is at it again.
The 40-year-old got his first senior coaching appointment on Tuesday, being named an assistant at Independiente Santa Fe in Colombia. The perfect opportunity to turn over a new leaf and display a more composed demeanor, yeah?
Not quite. Bedoya was sent to the stands just 19 minutes into his first match on the touchline Wednesday, according to the BBC.
Clearly being an agitator is just in Bedoya's DNA, and, to his credit, he's owning this less-than-savory title. His biography on his official site reads, via Google translation, that he is "one of the most aggressive players in the history of Colombian soccer, as well as globally."
Still don't buy into his reputation? Just watch Bedoya rake his studs across Millonarios' Johnny Ramirez in 2012:
Old habits die hard, as they say.