Recent 'elite' status has Royals - and fanbase - thriving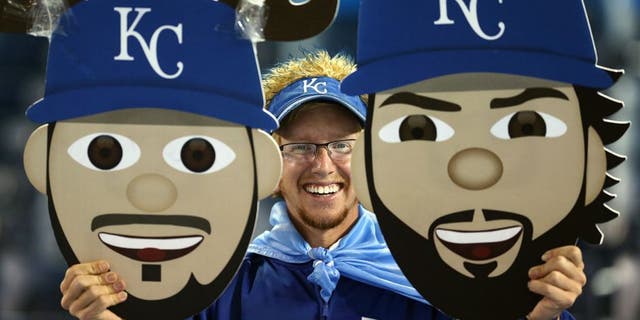 NEWYou can now listen to Fox News articles!
Just a few years ago, the Kansas City Royals were seen as a team still a ways away from the postseason - but then they went 86-76 in 2013, flashing signs of what was coming next.
That led to an 89-73 record in 2014 that saw the upstart Royals slam their way past the Oakland Athletics in the AL Wild Card Game and push the San Francisco Giants to Game 7 of the World Series.
With a current 3-2 ALCS lead over the Toronto Blue Jays, the Royals now find themselves on the cusp of another World Series appearance after blasting through the regular season with a 95-67 record.
As is the custom for teams that (more or less suddenly) become perennial powerhouses, the entire region of Kansas City is swept up in Royals fever.
General manager Dayton Moore and team icon George Brett spoke with MLB.com's Tracy Ringolsby this week about the attention the club is receiving. For Moore, he has a firm grasp on the contextual power of it all:
Hall of Famer and Royals legend George Brett, currently Moore's special assistant, echoed the same sentiment when speaking with Ringolsby. He cites the 2014 club's relationship with the fans as an obvious example of their current popularity boon:
These past two seasons have done wonders for a franchise that really needed a boost, and there's no reason to assume they'll be going away anytime soon.