Reality TV star's sign questioned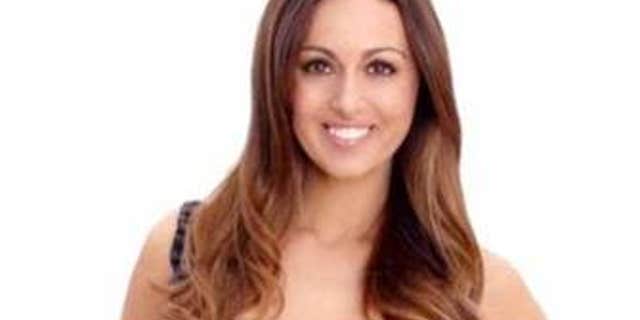 Before the top of the sixth inning of Game 4 of the World Series Sunday night, Major League Baseball took a break from the action on the field to highlight the Stand Up to Cancer program.
During the tribute, players, coaches, umpires and Busch Stadium fans were invited to hold up signs featuring the name of someone they know who has been impacted by cancer. And by and large, everyone obliged, making for an emotional and somewhat somber moment.
Unfortunately, there always seems to be a scoundrel in every crowd, and in Sunday's case, the rogue participant also happened to be someone who moonlights as a reality TV star.
Sarah Newlon was a contestant on Season 11 of The Bachelor as well as Season 3 of the franchise's Bachelor Pad spin-off, and when the cameras were on her Sunday, she got a good laugh while holding up a Stand Up to Cancer sign with the name "Molina" on it -- a perceived reference to Cardinals catcher Yadier Molina.
You can find Newlon, a self-described Cardinals fan , and her Red Sox fan friend at the 1:17 mark of the video below (but go ahead and watch the whole thing, because the rest of it is pretty cool):
Naturally, the Internet was aghast at the notion that Newlon might have been mocking the tribute, so she took to Twitter late Sunday night to attempt to clarify the situation before deleting one of the tweets Monday morning.
For those that think I would ever mock cancer, my sign meant which player inspires me to stand up to cancer. Im sorry it came across poorly.
-- Sarah Newlon (@SarahNewlon) October 28, 2013 Regarding the smiles, those around us pointed us out on the jumbotron, and that's what we smiled about.
-- Sarah Newlon (@SarahNewlon) October 28, 2013 In no way would we ever laugh or make fun of cancer.
-- Sarah Newlon (@SarahNewlon) October 28, 2013 It's not for me to say what Newlon's intent was, though it's easy to jump to conclusions, given that no one around her was laughing about "being on the jumbotron" and everyone else seemed to know how to properly fill out their sign.
But we'll give her benefit of the doubt and assume it was just a misunderstanding -- and hopefully one that doesn't happen again.
The original article can be found at FOXSports.com: Reality TV star's sign questioned.