Real Salt Lake looking to start new playoff streak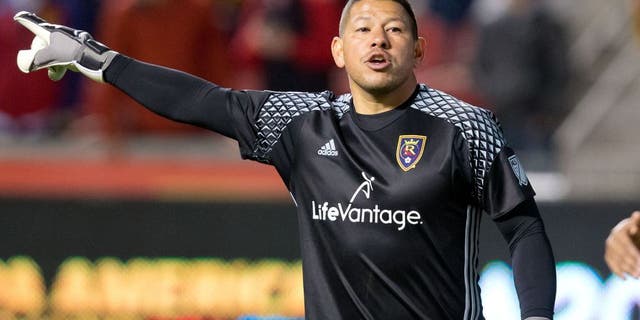 Real Salt Lake were playoff regulars, holding the longest playoff streak in MLS until last season. A down season brought an end to that run and left them out of the postseason for the first time since 2007. Now they're a new-look team, having jettisoned Luis Gil and Chris Schuler, among others. But Nick Rimando, Kyle Beckerman and Javier Morales are still around, as always, and RSL brought Yura Movsisyan back after six years in Europe. Now, Jeff Cassar's team is ready to start a new playoff streak. What will be key to them finding their way back into the race?
1. Stay injury free
RSL were killed by injuries last season. That was especially true in defense, where seemingly every veteran missed significant time. Too many young players were thrown into the fire before they were ready and it showed, with RSL finishing with the second-most goals allowed in the Western Conference. Salt Lake still aren't particularly deep at the back, so they won't be able to withstand a slew of injuries this season again. Staying healthy is the key for every team, but especially so for RSL.
2. The return of Movsisyan
The last time Movsisyan played for RSL, he was coming off of consecutive eight-goal campaigns and, at just 22 years old, looked set to be a star for RSL. The United States national team was even sniffing around, hoping that he would get American citizenship so they could call him in. But just as he was about to break out in MLS, he made the move to Europe. Two strong seasons at Randers FC earned him a transfer to FC Krasnodar in the Russian Premier League. He kept scoring there, tallying 31 goals in 50 matches and attracting the attention of Russian powerhouse Spartak Moscow. Now he's back in MLS with a Designated Player contract and he's still only 28 years old. Salt Lake will need him to be the star they envisioned him becoming years ago.
3. How much do Beckerman and Morales have left?
Beckerman and Morales have been the heartbeat of Real Salt Lake since 2007, when both players joined the club and started a turnaround that pushed the team into the upper echelon of MLS. Whether it was Beckerman's tackle and distribution in the center of the pitch, or Morales' ability to create scoring chances for himself and others seemingly at will, everything RSL did ran through the duo for years. But Beckerman will turn 34 years old in April and plays one of the more physically demanding positions on the pitch, while Morales is 36 years old. Even with RSL's new signings, Beckerman and Morales will still be leaned upon. We'll find out how much they have left in the tank.