Real Madrid star Benzema laughs off Bernabeu exit rumors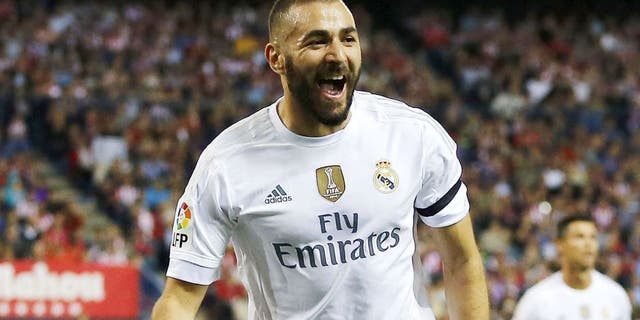 NEWYou can now listen to Fox News articles!
Real Madrid striker Karim Benzema says he "laughs" about rumors linking him away from the Bernabeu, and insists he is happy at "the best club in the world.
Benzema was linked with a move to Arsenal in several Spanish and British newspapers in the summer, but remained at Real Madrid, where he has scored seven goals in eight games so far this season.
The 27-year-old Frenchman, who has scored over 20 goals for the past five seasons at Real Madrid, says he finds the rumors funny, and says both Real and Barcelona are the "pinnacle" of the game.
Asked whether he was close to leaving the La Liga side, Benzema told Journal du Dimanche: "Never. Like every summer, I laugh about it with my brother and my friends. We wait for the media to come out with these rumors.
"In my opinion, I think that Real and Barca are the pinnacle in football. Why I would leave?
"I'm a starter for the best club in the world. I am happy; it's that simple."