Ready for battle? Game allows fans to make round-by-round Chase picks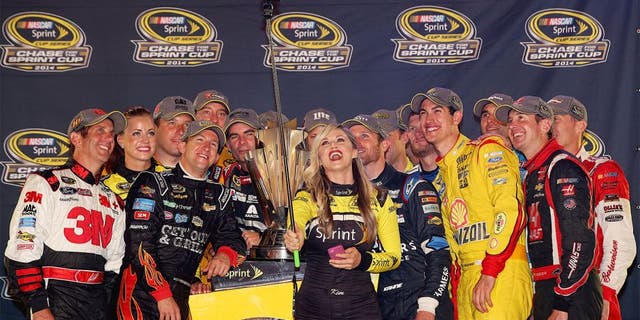 NASCAR fans have the opportunity to showcase their race prediction skills again this year with the "Chase Grid Battle Powered by Bing". Back for the second season, the game allows players to make round-by-round picks and compete for prizes throughout the Chase for the NASCAR Sprint Cup, which kicks off Sept. 20 at Chicagoland Speedway.

New in 2015, the race-by-race scoring format awards points after each of the 10 races in the Chase and for predicting the drivers who will advance through each round up until the championship at Homestead-Miami Speedway on Nov. 22. Picks can also be made with the help of Bing Predicts, which relies on relevant data to make intelligent recommendations about upcoming events and is fully integrated into the game.

"We're excited to work with NASCAR to bring the power of Bing's intelligent predictions to the Chase Grid Battle Game to help players up their chances of winning," said Ryan Gavin, general manager of search at Microsoft Corp. "Bing Predicts is quickly becoming the resource for both avid sports fans and casual players to get an edge on the game and impress their friends -- and we're excited to bring it to NASCAR's passionate fan base."

Prizes for the highest overall scores include a VIP trip to a 2016 NASCAR Sprint Cup Series race, tickets to a NASCAR Driving Experience and an autographed driver helmet. The highest-scoring participant after each of the four rounds in the Chase will also receive $100 to use in the NASCAR.com Superstore. Players can form leagues to compete against friends and other fans, with the option to create up to three entries per user.

"Participating in the Chase Grid Battle Game allows fans to maximize their Chase for the NASCAR Sprint Cup experience, and this year we've improved upon it even further with the new scoring format and integration of Bing Predicts to help players increase their odds of winning by making the most informed picks each round," said Colin Smith, vice president, NASCAR Digital Media. "Establishing new, innovative ways for fans to engage with our sport is and always will be a critical objective for NASCAR."

Fans can visit www.NASCAR.com/battle to create a free account and register to play. Registration is open now through Nov. 1, closing before the start of the Chase for the NASCAR Sprint Cup, The Eliminator Round.