Read all about Haslem relationship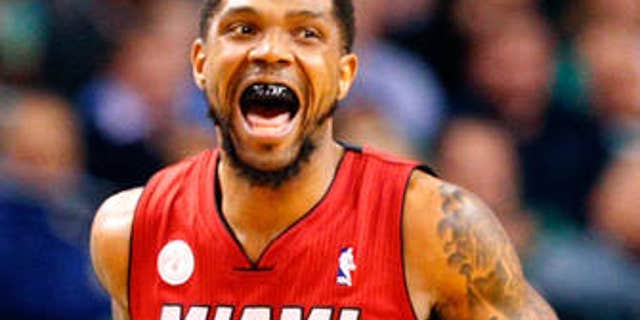 Udonis Haslem married his college sweetheart Faith Rein last week, and The New York Times wrote a story that includes the following quotations:
• "I'm not a huge fan of abortion."
• "Udonis appreciated that I was willing to have an abortion."
• "After she and Mr. Haslem kissed four times as man and wife, they walked along a rose-strewn path to the strains of Tupac Shakur's '2 of Amerikaz Most Wanted.' "
• "Haslem surprised his bride, who had changed into a black Dolce & Gabbana dress, by presenting her favorite rapper, Wale, who had flown in from Washington to perform."
• "She was raised in a Virginia suburb by a black Baptist mother and a Jewish father and had been a 100-meter national champion at age 10."
• "Five minutes after dropping her at the dorm, he called and told her, 'I like you, I am feeling you.'"
It's recommended reading.