RB Royce Freemen impresses in his debut for No. 3 Ducks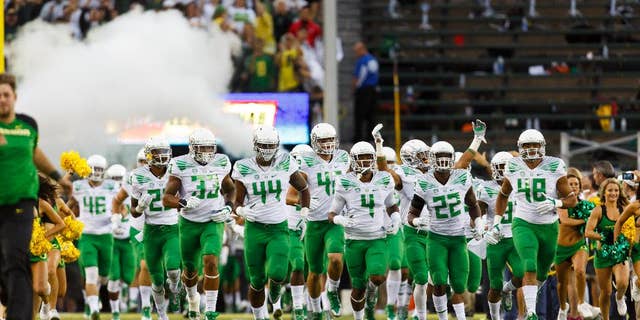 Freshman running back Royce Freeman made his anticipated debut for the No. 3 Oregon Ducks and showed a glimpse of the talent that was kept behind closed doors all summer.
Poised and confident, the 6-foot, 229-pound back is so far handling all the expectations heaped on him as a five-star recruit.
Freeman ran for 75 yards and two touchdowns on just 10 carries for the Ducks in Saturday's 62-13 victory over South Dakota. He also caught a pass for 11 yards.
There was a lot of buzz about Freeman during camp but the praise came from coaches and teammates since the Ducks practice in private.
Out of high school in Southern California, he had drawn early comparisons to former Oregon backs LeGarrette Blount and Jonathan Stewart.