Rays reach base just 6 times, drop 2nd straight to visiting Angels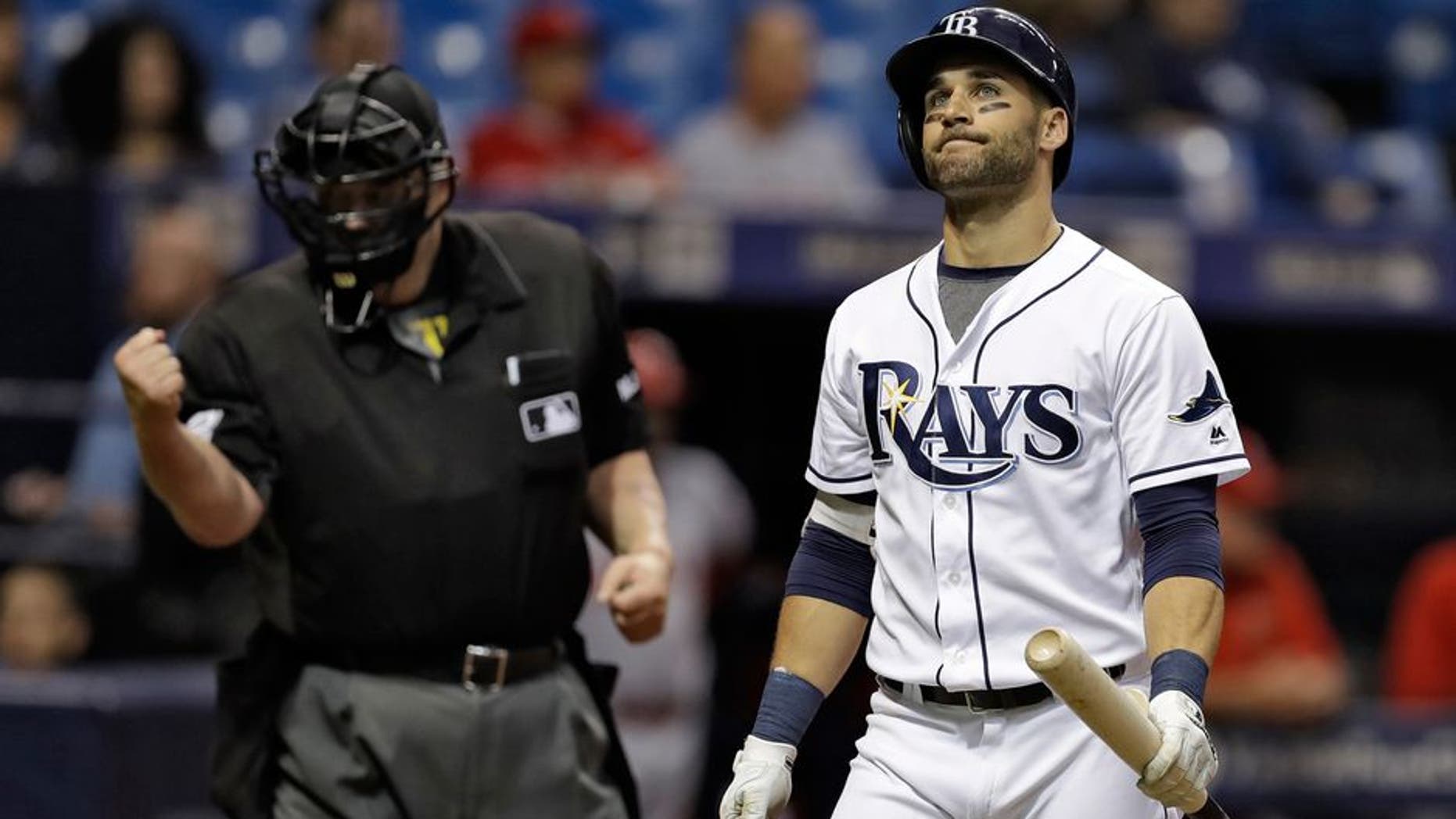 ST. PETERSBURG, Fla. (AP) -- Cameron Maybin and Mike Trout hit back-to-back home runs to begin the game, Matt Shoemaker won his third consecutive start and the Los Angeles Angels beat the Tampa Bay Rays 4-0 on Tuesday night.
Maybin led off by homering on a 3-1 pitch from Alex Cobb. Trout connected on the next pitch for his 15th homer, including seven in his last 11 games.
Shoemaker (4-2), coming off victories over Detroit and the Chicago White Sox, gave up three hits, three walks and struck out five in 6 1/3 innings. He has won all four career starts against the Rays.
Los Angeles has won seven of nine. The Rays have lost three in a row after a season-high four-game winning streak.
Cobb (4-4) allowed four runs and seven hits over 7 1/3 innings.