Rays place catcher Curt Casali on 15-day DL with strained left hamstring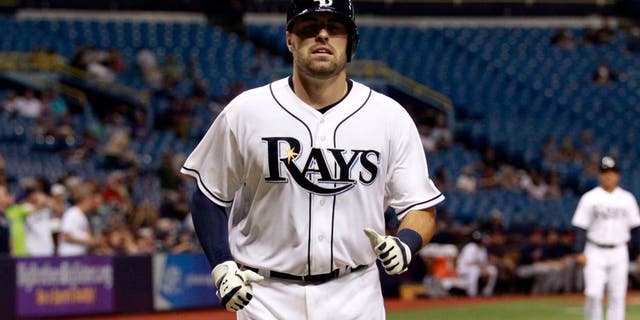 ST. PETERSBURG, Fla. (AP) -- Tampa Bay Rays catcher Curt Casali has been placed on the 15-day disabled list one day after straining his left hamstring running the bases after hitting a home run in Tuesday night's 11-7 loss to Minnesota.
Casali's leg started getting tight en route to first base following his 10th homer -- ninth since the All-Star break -- in the fifth inning. He slowly finished his trip around the bases with a slight limp before heading toward the clubhouse.
The Rays filled Casali's roster spot before Wednesday night's game against the Twins by purchasing the contract of catcher-first baseman J.P. Arencibia from Triple-A Durham.